Chris and Carine had the most amazing DIY/alternative/funky/personalised wedding day that I've ever seen. It all took place on a beach in Donegal and for a while I wondered how I could justifiably describe the work put into this day. The images will show the results of all their hard work but there was so much involved in getting to this point so I've opted out and asked Carine and Chris to describe it for me, so just before they do let me set the scene…
Its a wet and windy day, I arrive at the beach in Portnoo thinking ok this is definitely going to be inside, my phone app was telling me its going to improve but most people would wake up and see this kind of weather and think "indoors". But I see a bunch of lads clearing a section of the beach, in the rain, and the wind, with rakes and shovels. Then I see a Bedouin tent with only 2 sides set up with tables and chairs and I think ok I'm up for this…  So over to C+C…
"We got engaged in Copenhagen in February 2013 and initially thought that we would do something low-key in London but apparently the words low-key, budget and London do not marry well (quite literally)! Chris' parents have a little home on Tramore beach and Chris and I, along with our families, would spend as much time as possible there. Portnoo and the surrounding area is a very special place but we thought it would be impossible to do anything without great expense. We went for dinner in Carnaween House with our parents when we were home for some close friends' wedding in August in Letterkenny; the location and food was gorgeous and we came back to London with a seed of possibility firmly planted. As the house itself would not be able to cater for the numbers we had in mind, we got in touch with Arlene, the head chef and manager, to see what options there were. Arlene was full of enthusiasm and energy and helped us to develop our plan for how we could utilize the space and catering that Carnaween could offer.
To make catering for 100 people possible, Chris (along with many talented helpers!) got to work designing and crafting bespoke timber platter boards for serving the canapés and the variety of fish and meats for dinner. We also designed and printed dessert boxes and disposable coffee cups and holders in an attempt to make catering easier for Carnaween. Along with Arlene, we designed a menu that used locally sourced ingredients and offered a variety of lovely food. Arlene also made the towering glory that was the 5 tier mars bar square cake made from nearly 100 mars bars and over 50 boxes of Rice Krispies! Carnaween House surpassed expectation; the food and service was absolutely amazing and we are so grateful for all the effort they went to for us.
We found Maverick Marquees online and their Bedouin stretch tents were exactly the affordable and versatile option we were looking for to shelter our guests from the (extreme) Donegal elements! Nick, the owner, was incredibly helpful and flexible, and the tent looked amazing.
When we decided to get married in Portnoo, we considered getting married on Inishkeel Island but fears of getting stranded and the threat of Baltic wind and rain made us decide to have the ceremony on the beach close to Carnaween with a back-up plan of the Church hall if the weather betrayed us. The morning of the wedding we woke up to gale-force winds and rains. Not ideal. We had been glued to an 'accurate' weather app which told us the sun would come out at 12 so Chris, along with all our amazing friends and family, persevered and set up the beach for the ceremony and decorated the tent and Carnaween. I was confined to the room armed with a few bottles of champagne and with some occasional peeps out the window to monitor progress. The weather pulled through in the end. The rain stopped at 12 and the sun came out just as we were both walking down the aisle. Everybody gathered on the beach for a short and sweet blessing (we had done the civil ceremony during the week with our families). My brother-in-law, Pedro, had flown hundreds of rose petals over from Barcelona as a surprise for us to mirror my sister and his wedding ceremony in Sitges last year so we were showered in petals and surrounded by all our close family and friends on the beach! Surreal. It is one of my best memories.
We love the aesthetic of triangles and geometric design and, from that, 600 hand-crafted tetrahedrons were born. My Mum and Dad orchestrated an incredibly efficient production line! Chris made all of the wooden boards for the shapes to be put in, including the base for the cake. We used the off-cuts from the geometric templates to cut the multi-coloured paper into teeny tiny triangles to make confetti bags which were closed with stickers which we designed. For the hanging displays above the tables, we used the geometric shapes and Chris made Scandinavian himmelis from metal tubing and we sprayed the table letters copper and placed them into each himmeli.
Words become wholly inadequate for describing how talented Chris is. He is incredibly creative and passionate about design and threw himself into making bespoke and beautiful woodwork for the wedding. In between making the platter boards, he also designed and made the wooden backdrop for the ceremony which we hung, yet more, shapes from and the three triangular wooden backdrop panels for the tent (he is planning on converting these into dining tables… at some point!); the table plan which he etched everyone's names and painstakingly threaded to the corresponding letter(!); the signage with copper lettering; the card box; and the triangular ring box. The apple doesn't fall far from the tree as Chris' talented father, Gordon, made all of the wooden benches, logs and slabs that we used on the beach and in the tent.
Chris' Mum, Jenny, spent the months leading up to the wedding growing and tending to all the beautiful flowers and succulents which populated the beach, the house and the tent. They were amazing! We lined succulents in a glass and wooden sideboard which we bought from a local menswear shop in Enniskillen, and also used them to decorate the tables. The flowers had lots of greens and whites with pops of yellow and pink from the poppies, alliums and craspedia. Chris' aunt, Robina, made all of the bouquets and the button holes using the flowers and plants which Jenny had grown including craspedia, thistles and eucalyptus which she tied together using copper piping.
Inside the house, we set up a bar using old Belfast sinks that we bought on Gumtree and filled with ice and booze. We borrowed a Polaroid camera and wine boxes from friends and assembled a make-shift 'photo-booth'. We had a large Moleskin guestbook which people stuck their pictures along with a note which got more and more interesting as the night went on after some creative cocktail making.
We used quite a lot of copper which started from our invitation and followed through to various things on the day. We spray-painted the lettering for the table plan and the signage. I bought various bits of copper paraphernalia on eBay for succulents and flowers and we, along with a few dedicated friends, set to work drinking as much beer as possible in order to wrap the bottles with copper tape which we put wild flowers in. There were, of course, some shapes cut out of copper paper with sprinklings of copper triangles on the tables.
We designed all of the stationery including the invitations, ceremony and menu cards and the kids' colouring books.
The Dress. I think I could run out of superlatives trying to describe how talented Danielle is. I had no idea what I wanted to wear and presented Danielle with a variety of wild and wonderful ideas I had plucked from Instagram which she somehow managed to cut through and design something beautiful. Danielle's endless patience, dedication and creative flair made the process so enjoyable. She designed the embellishment on the bodice around the design of my engagement ring, and it took a little trip to India the week leading up to the wedding which, unbeknownst to me, caused everybody incredible stress!
We are extremely lucky to have amazingly talented family and friends and for the ceremony on the beach my brother, Aidan, played the guitar, our close friend, Orla, played the viola and one of my bridesmaids, Maria, reworked lyrics and sang. Aidan organised a ceildh band for the Prosecco and canapés on the terrace at Carnaween and he organised the amazing Midnight Sounds who had everybody on the dance floor for a different variety of shapes!
We had an amazing bridal party! The wedding was on a Friday and everybody arrived in Portnoo a few days before to help us set everything up. We couldn't have done it without them! For the wedding day, the beautiful girls chose their own outfits from various different places and the handsome men wore their own navy suits with yellow bow ties. Our Dads and Chris wore gorgeous grey wool ties handmade by Francesca Jennings who is a close friend of Danielle's and was an absolute star making them at short notice.
We found Moat Hill online and were honestly blown away by Paul and Elaine's pictures. They perfectly capture everything that is beautiful about a wedding. Paul was incredible on the day – he has a lovely calming presence, a fantastic sense of humour and is a truly talented photographer.
We had such an amazing day which would not have been possible without our friends and family. All of their help, support and general good craic made it so special for us."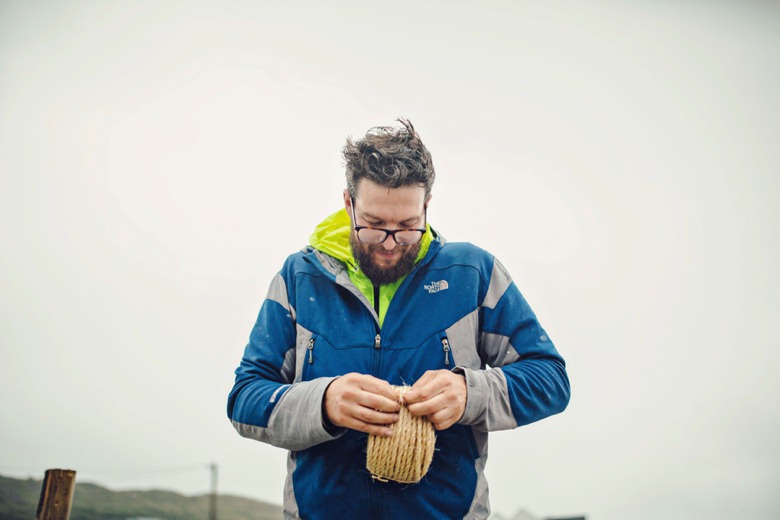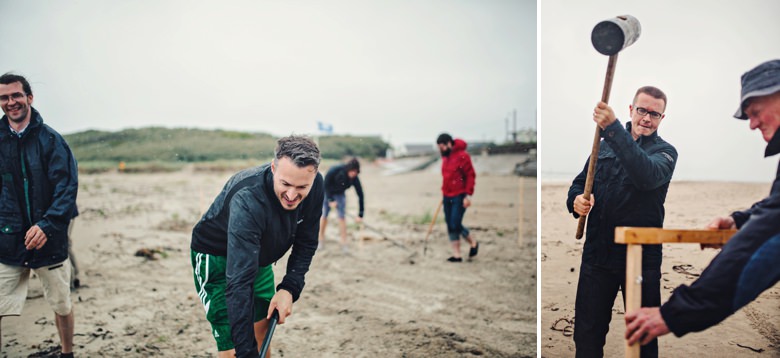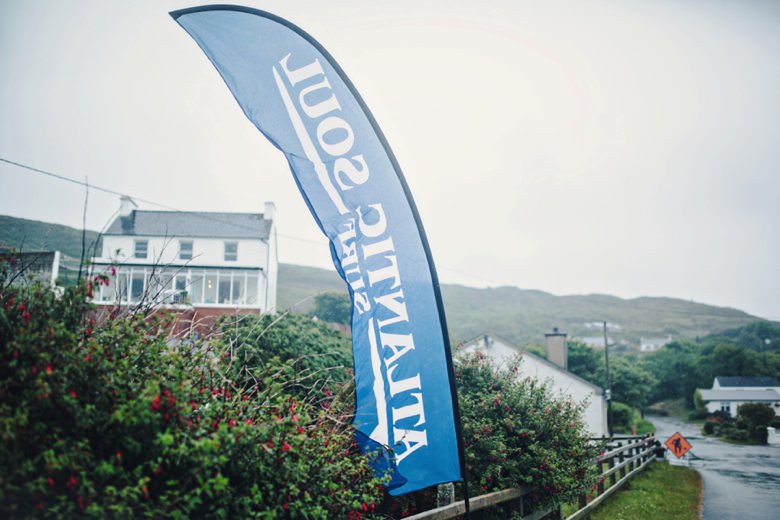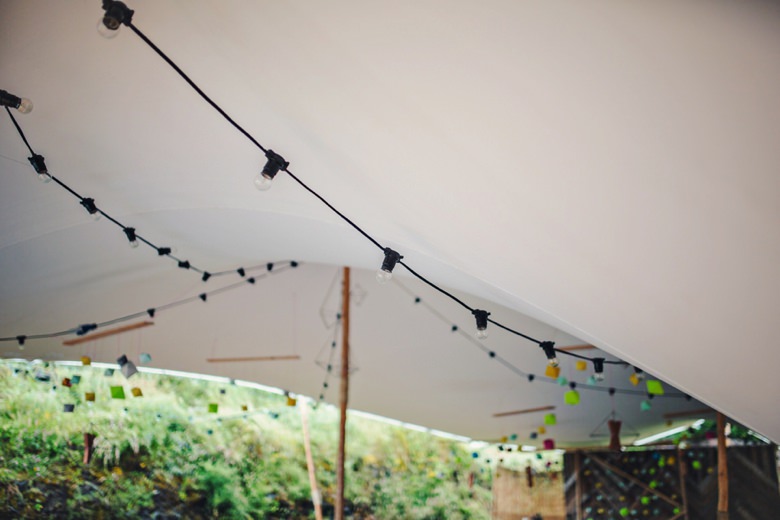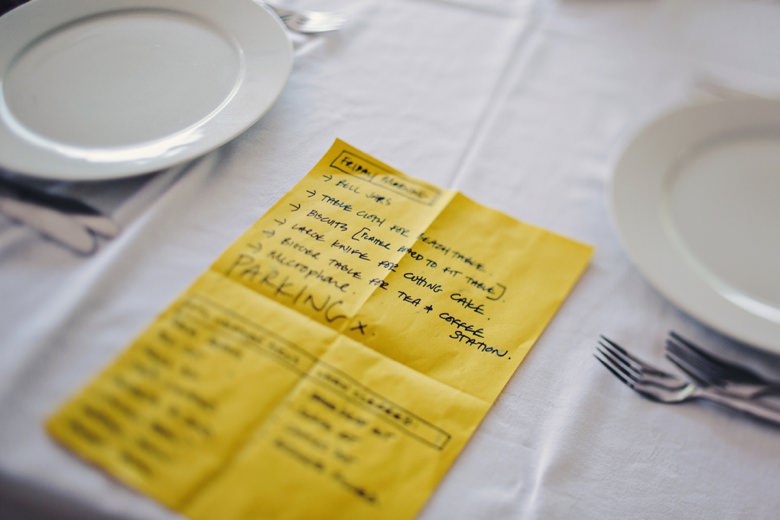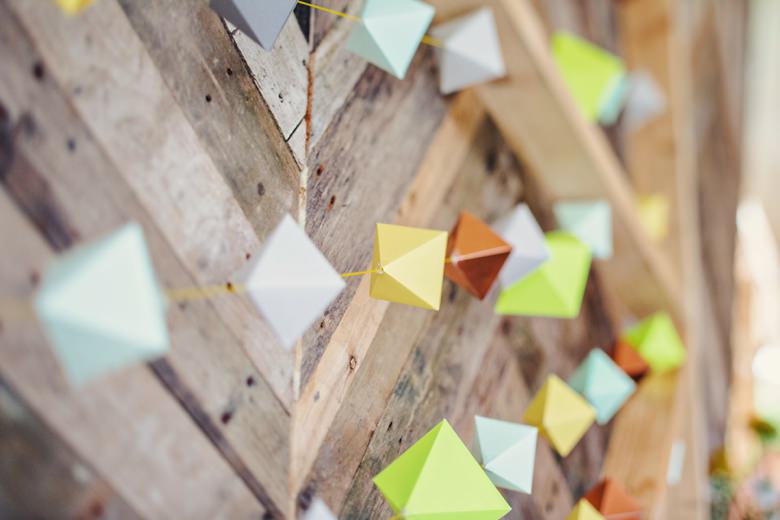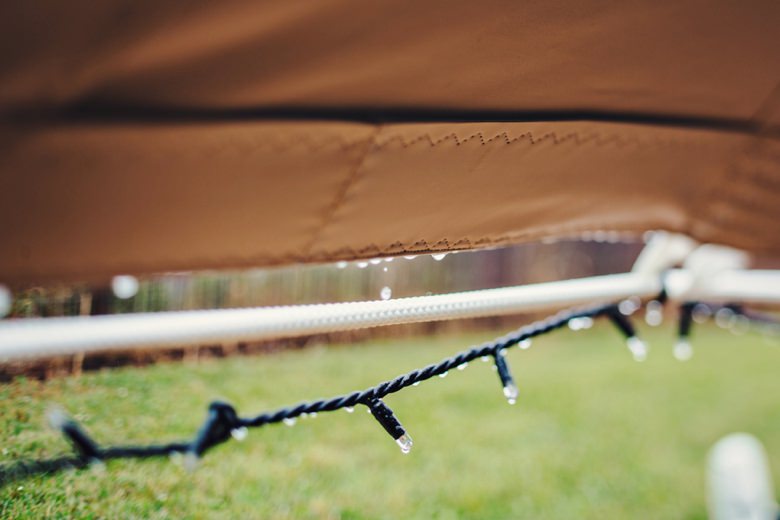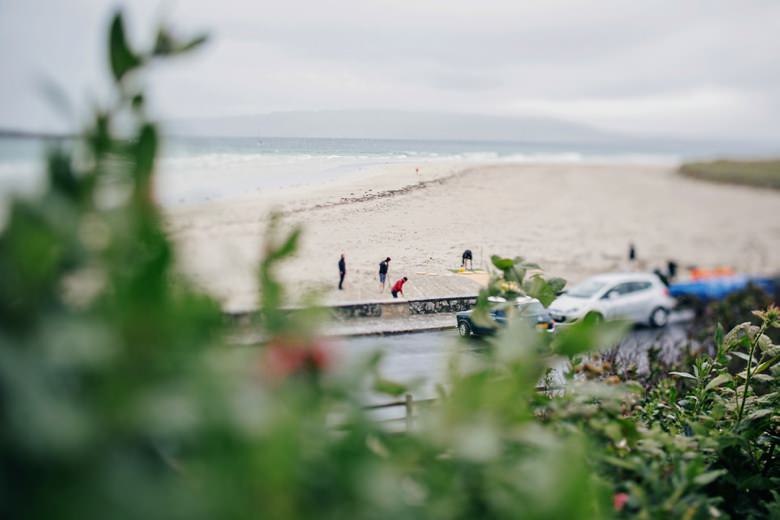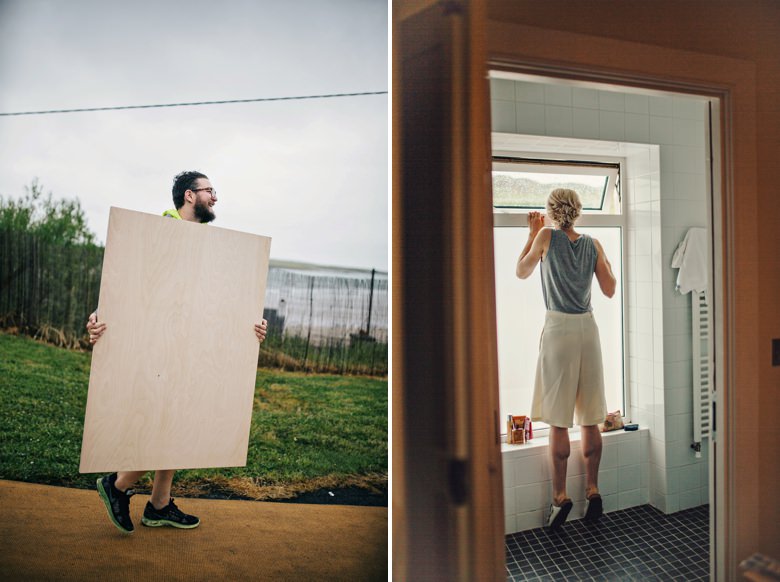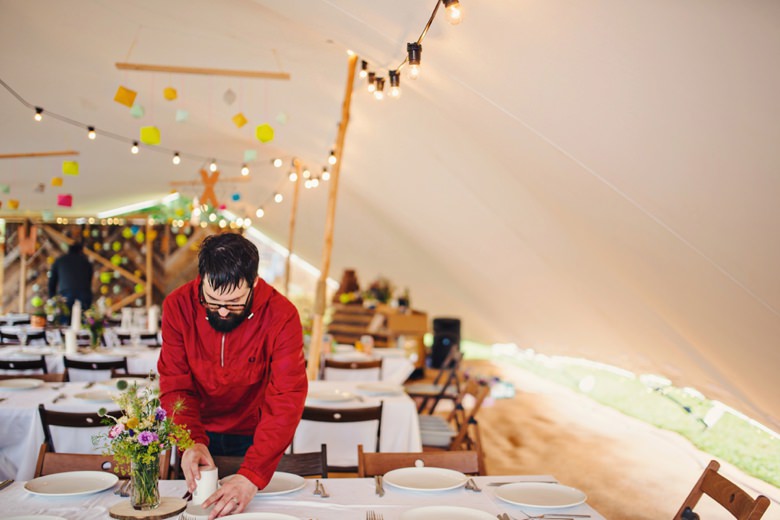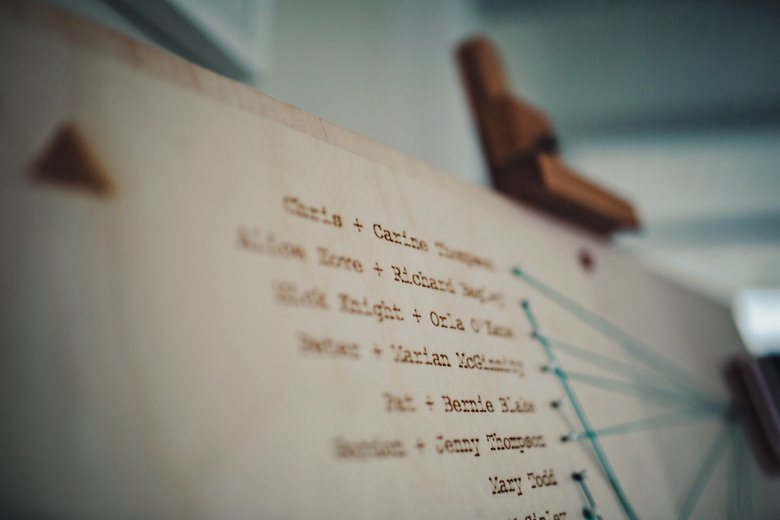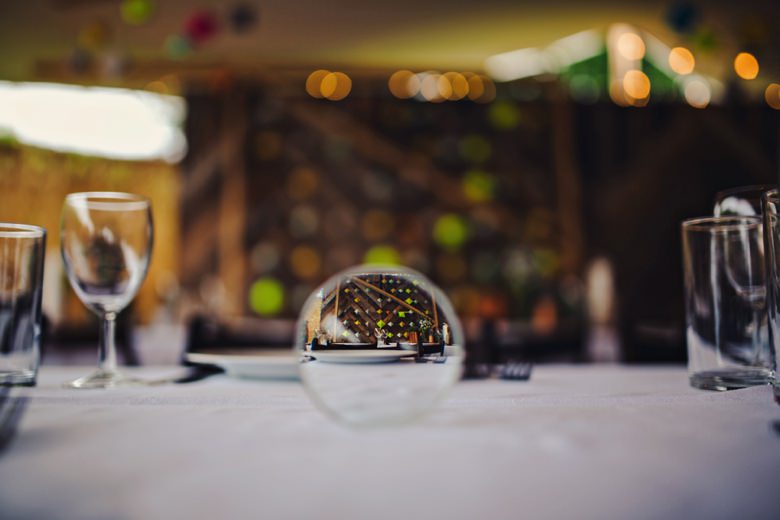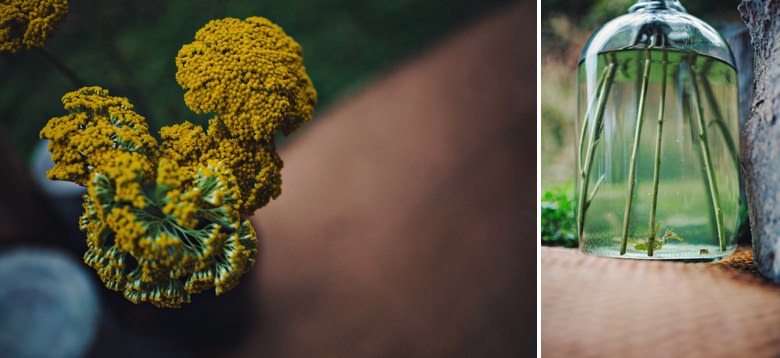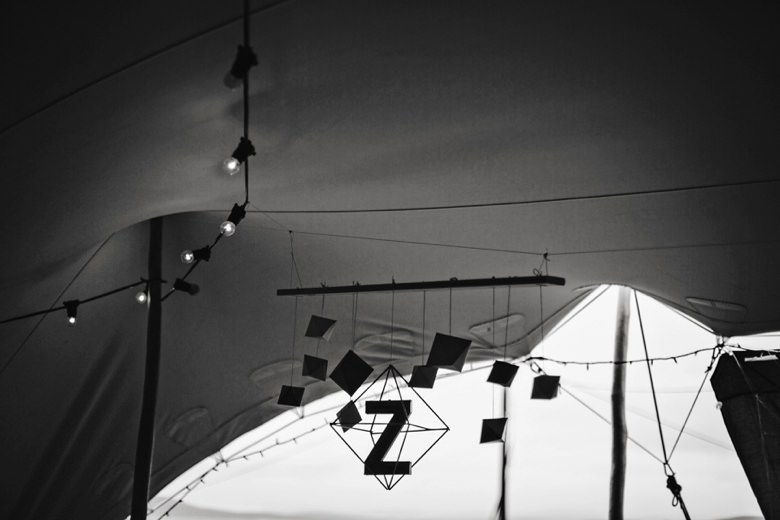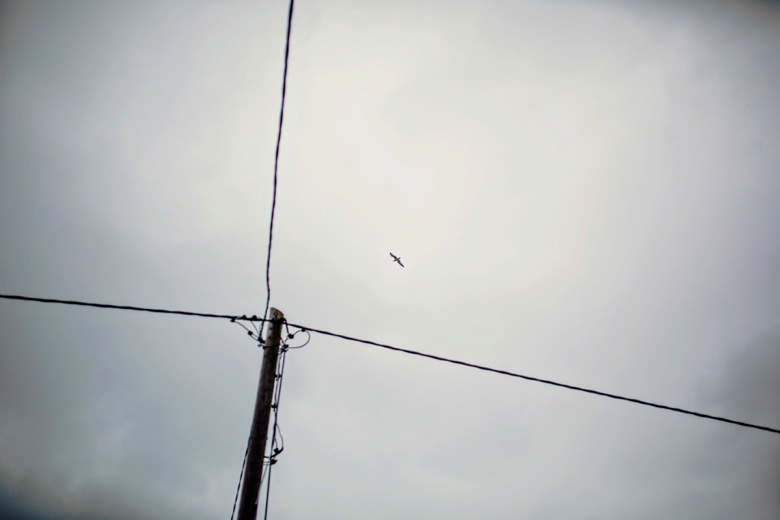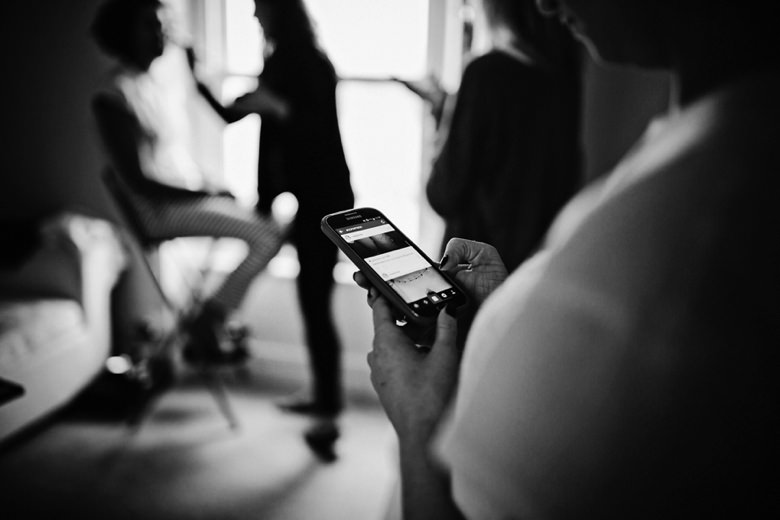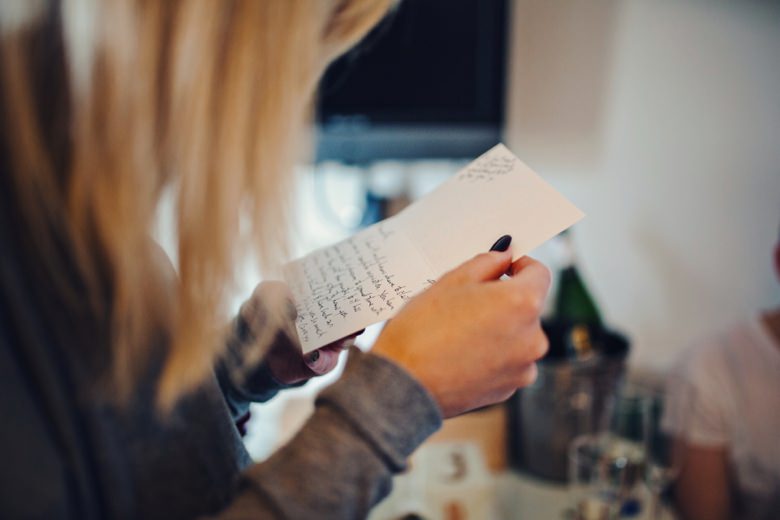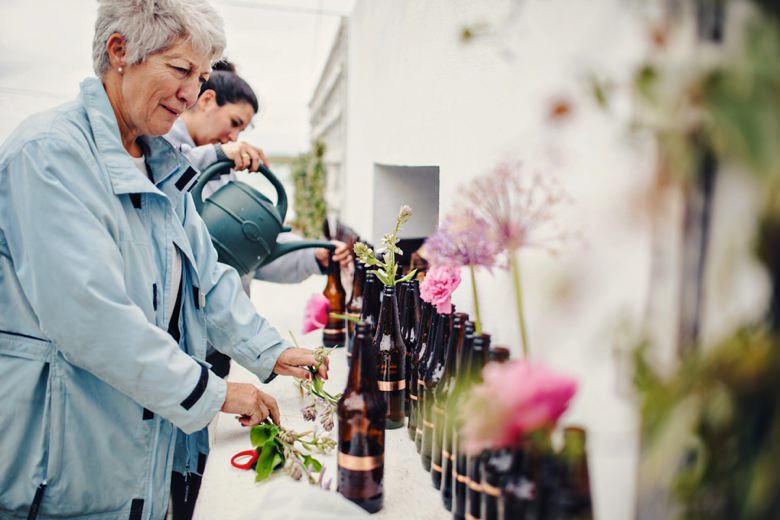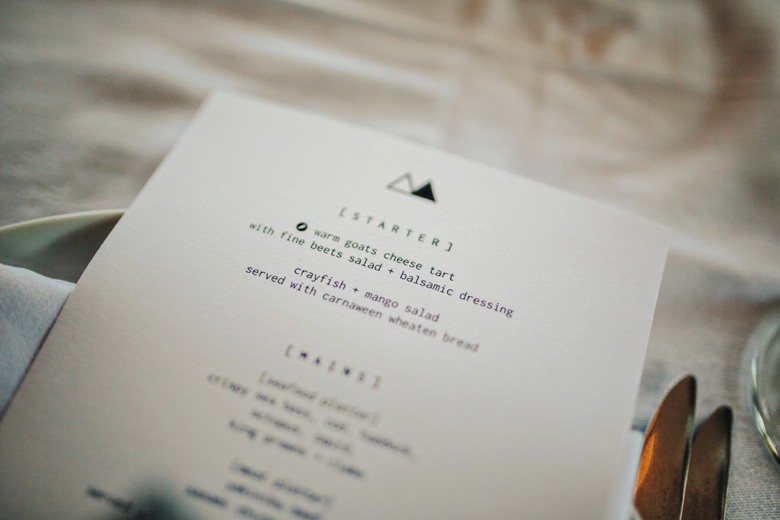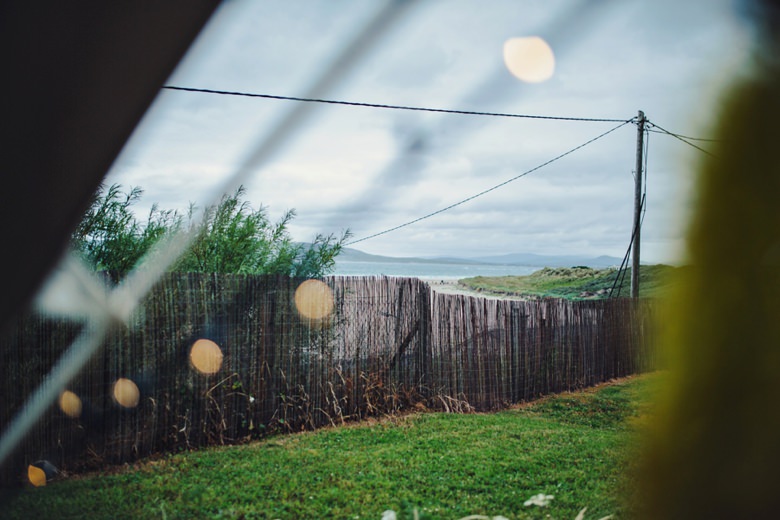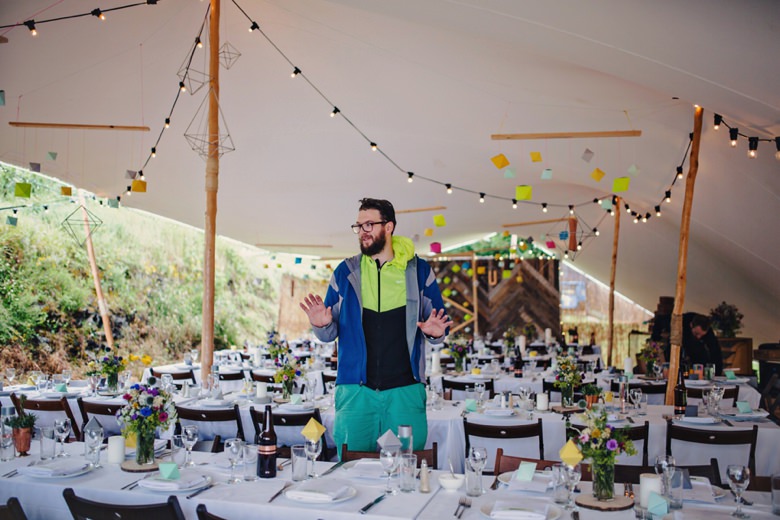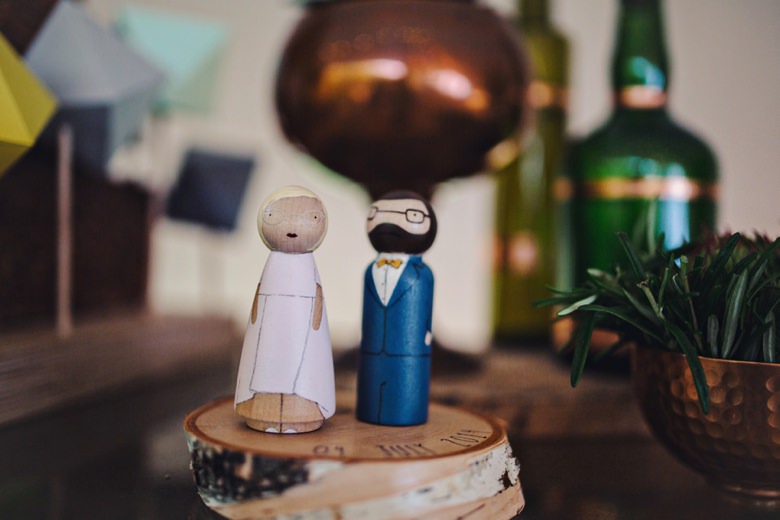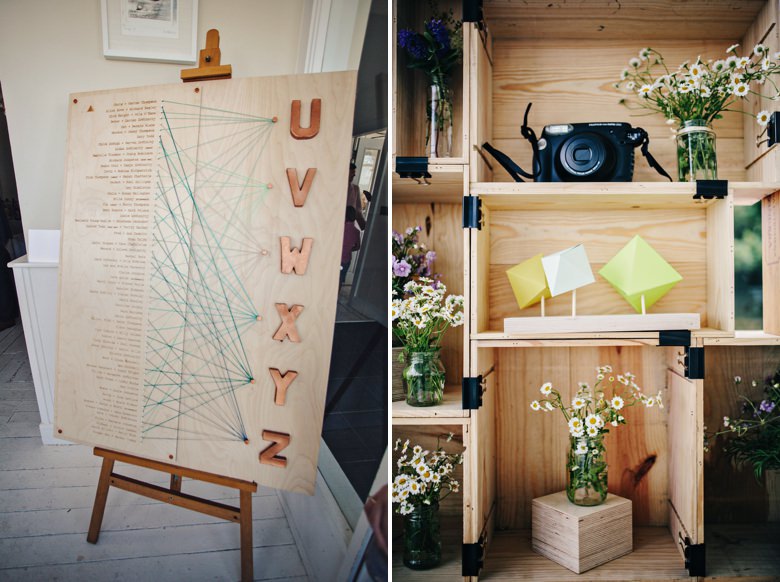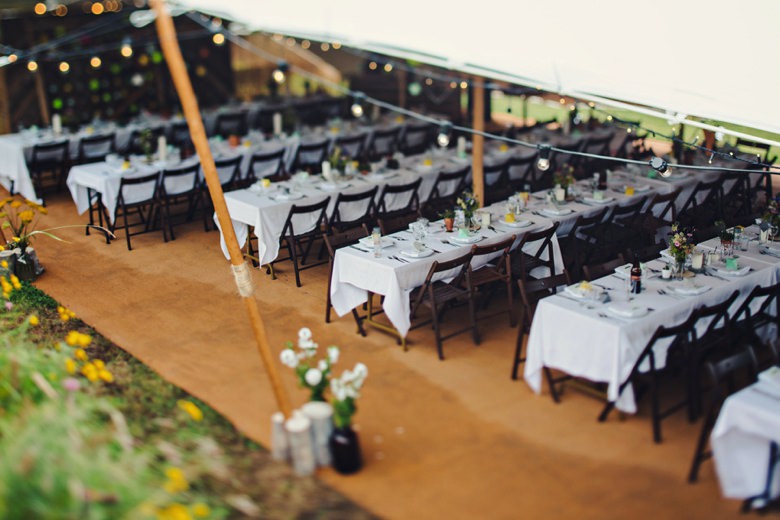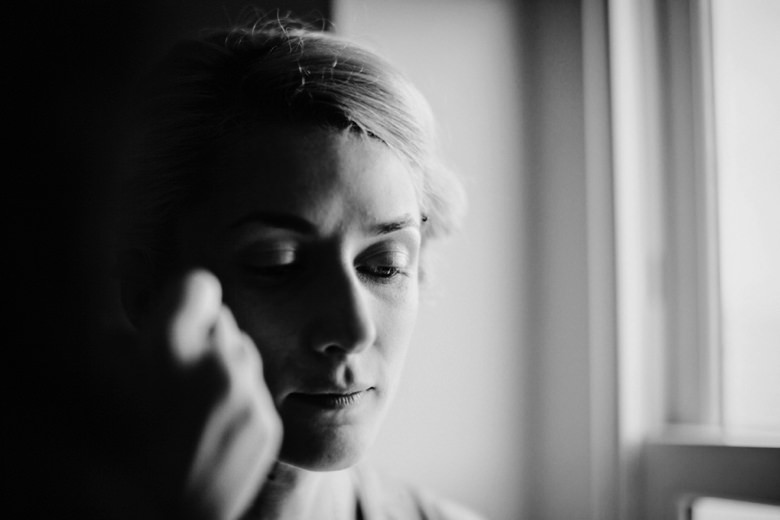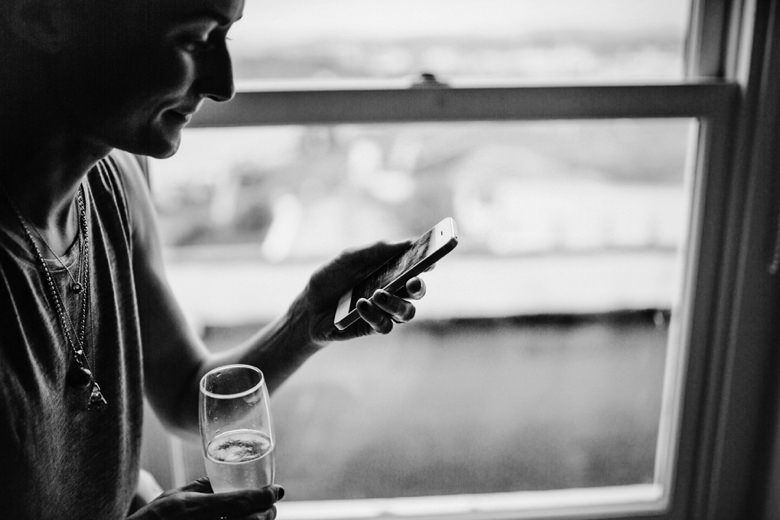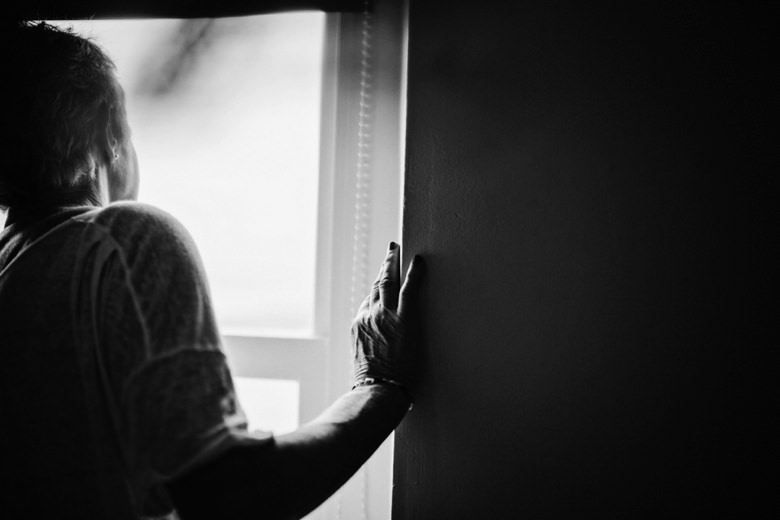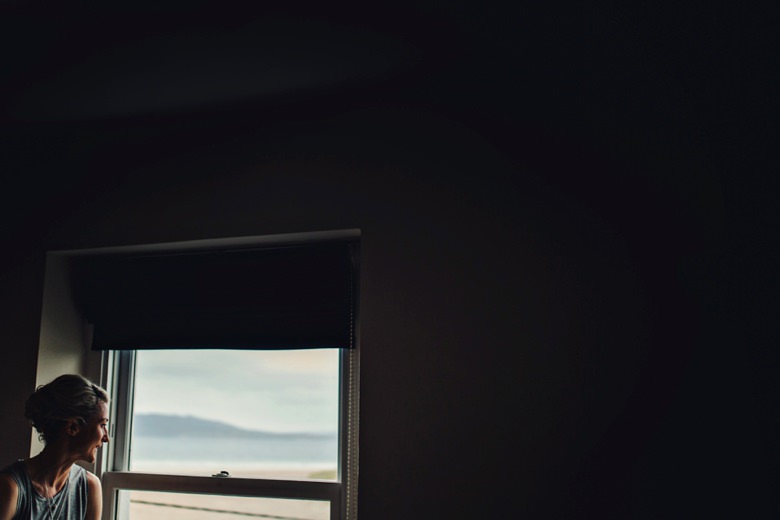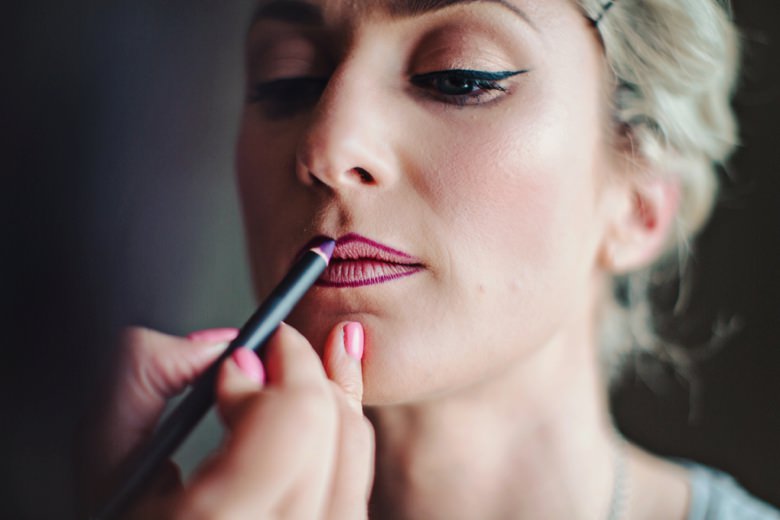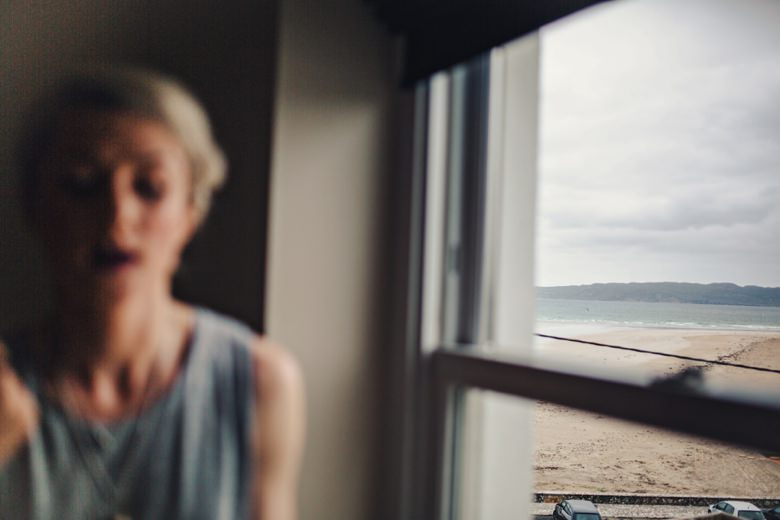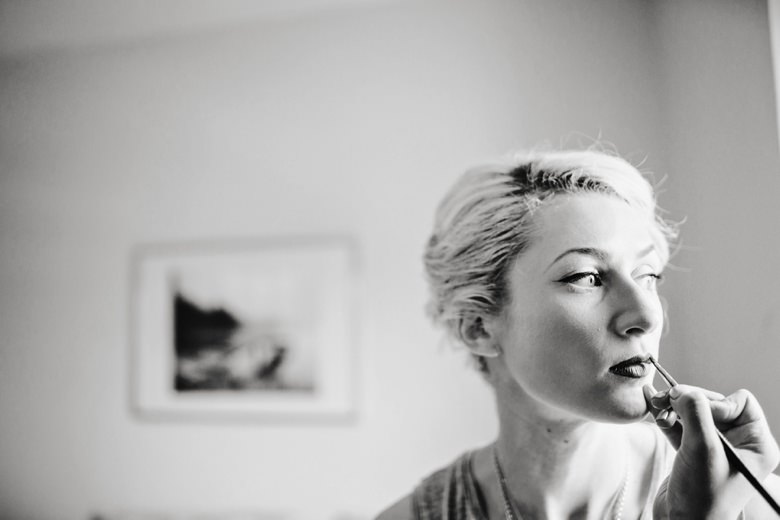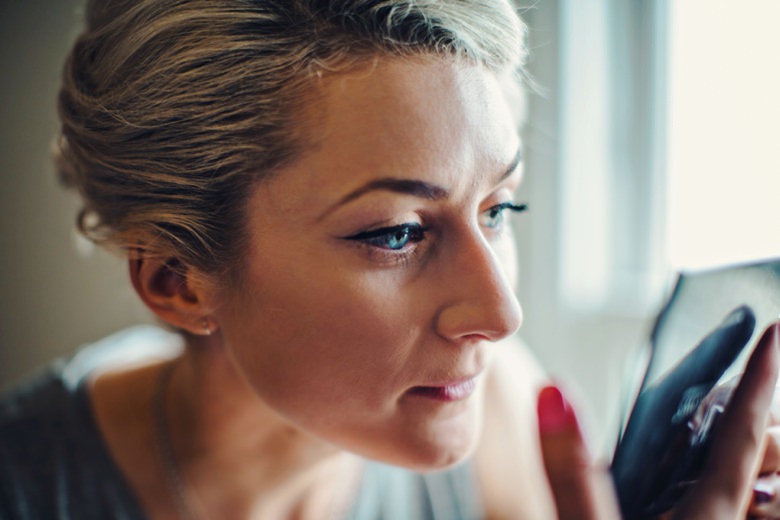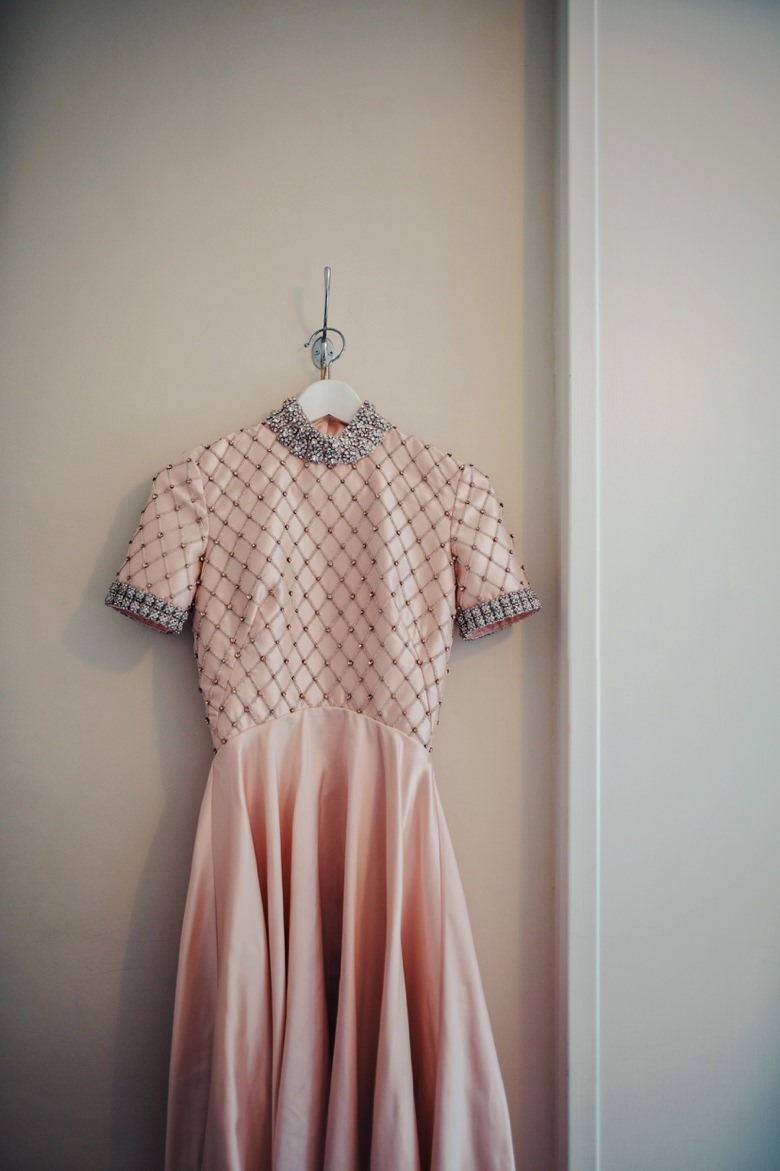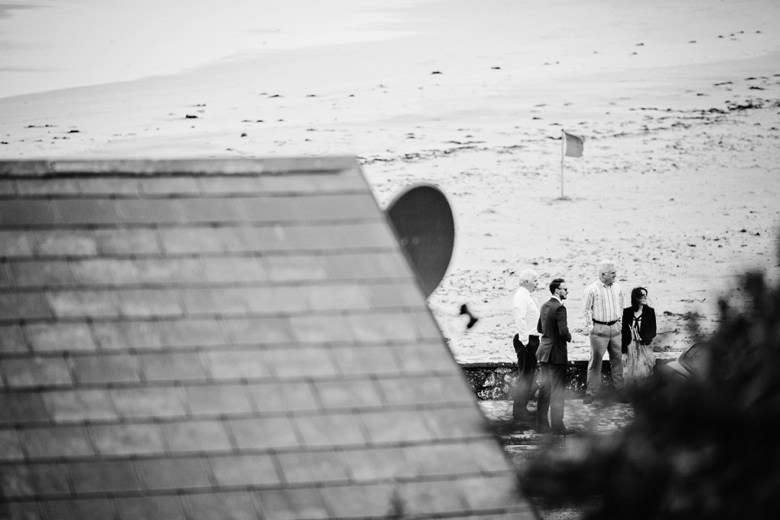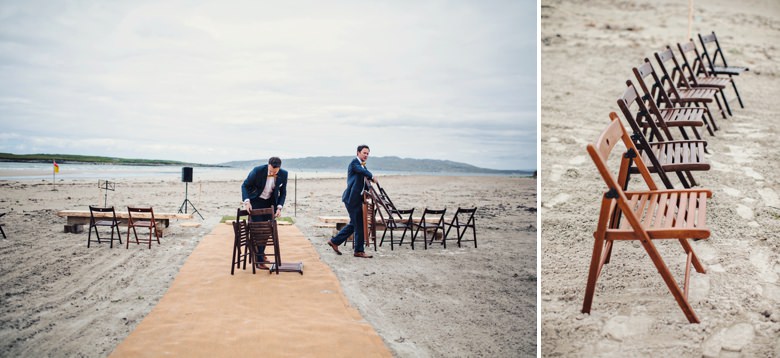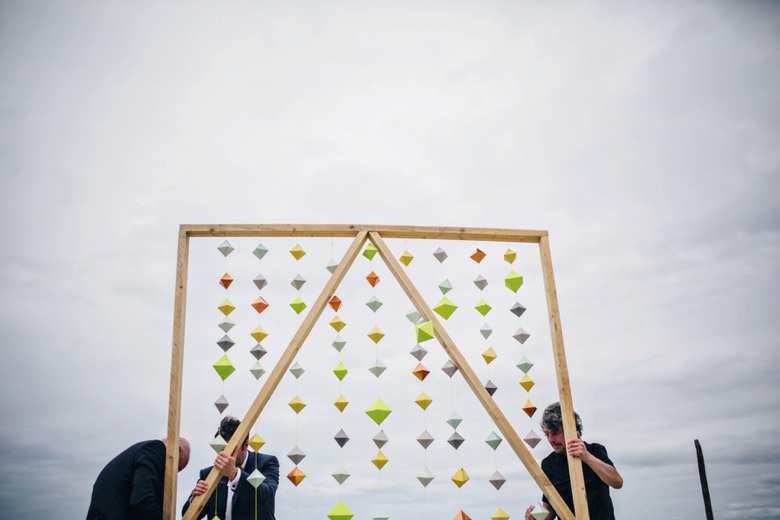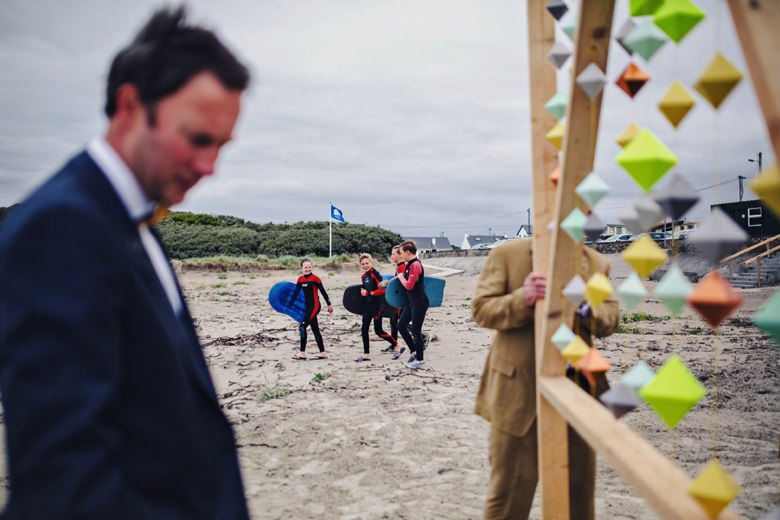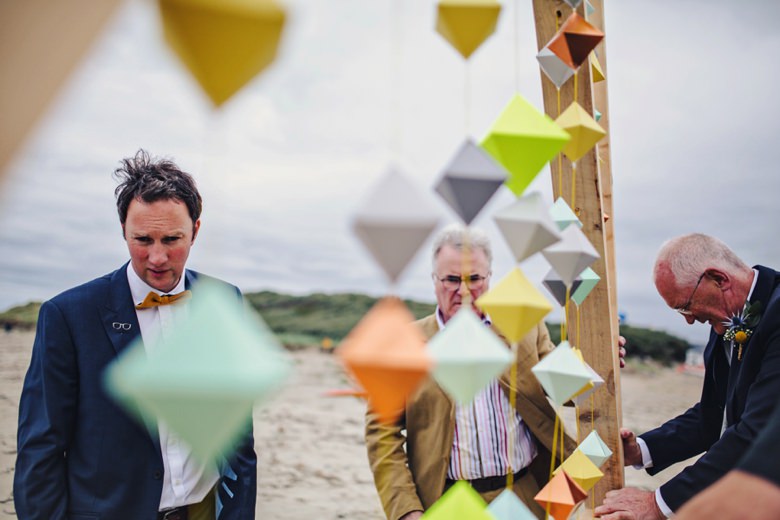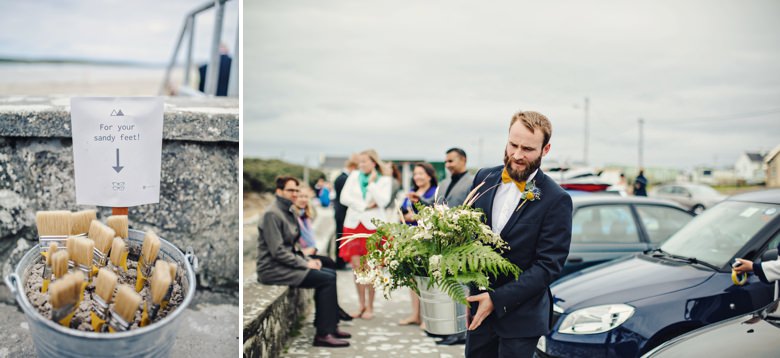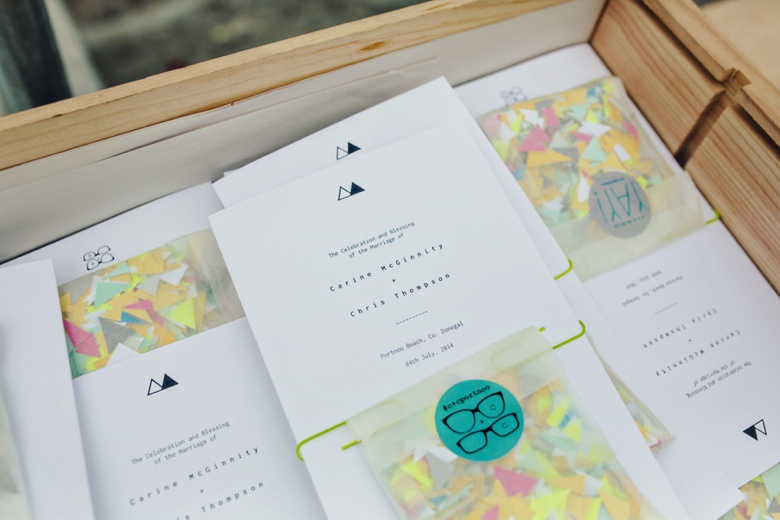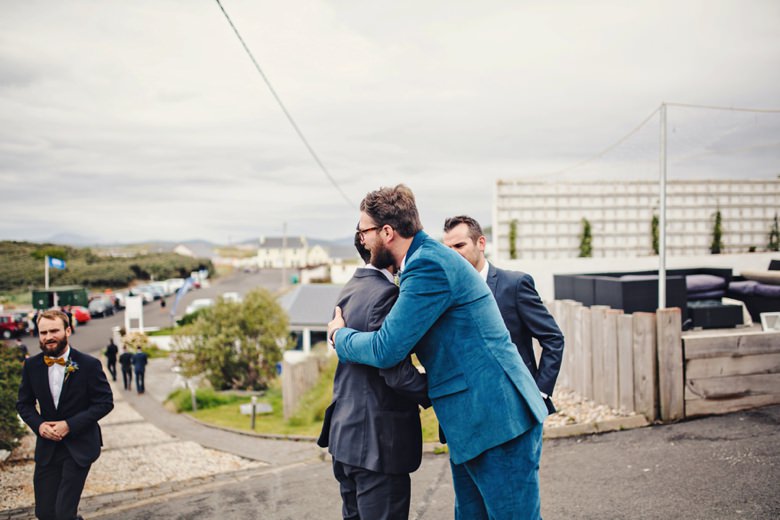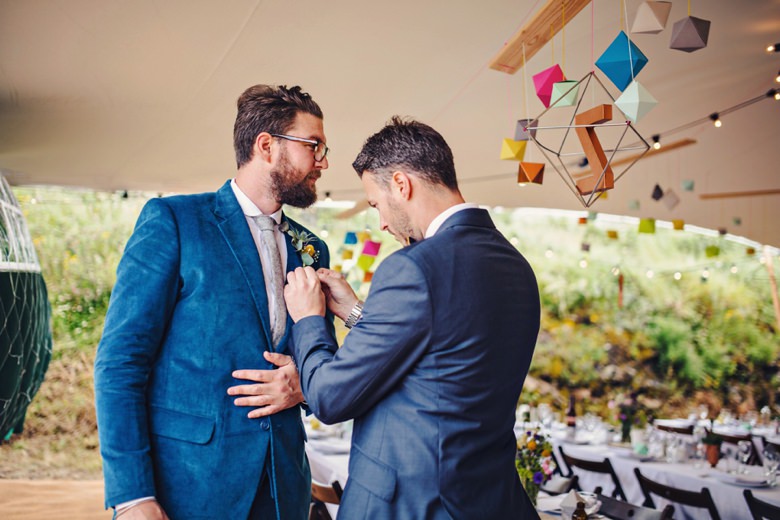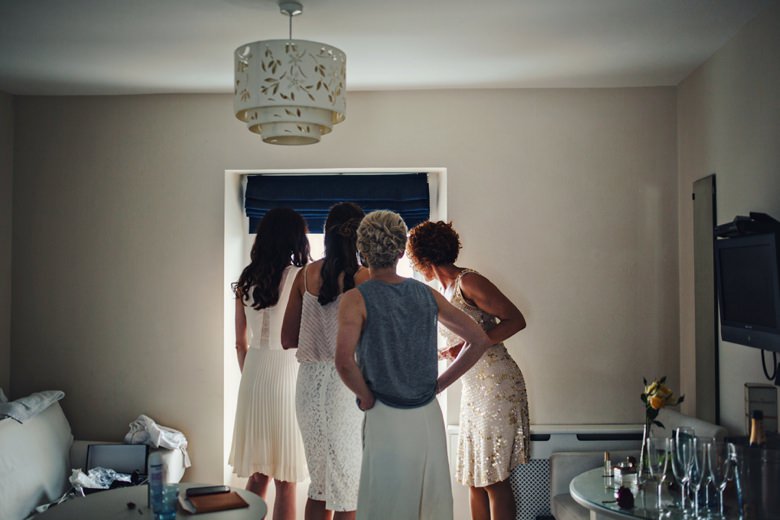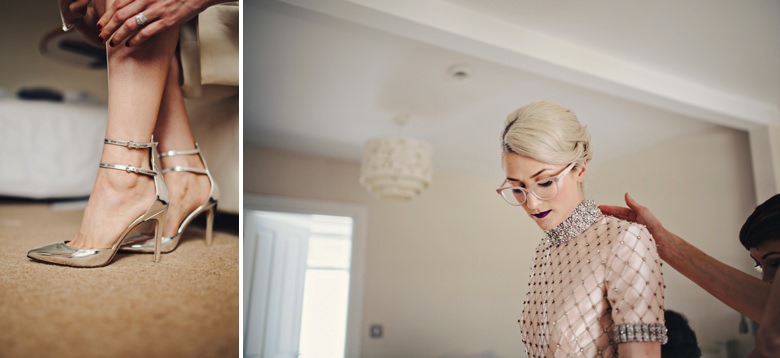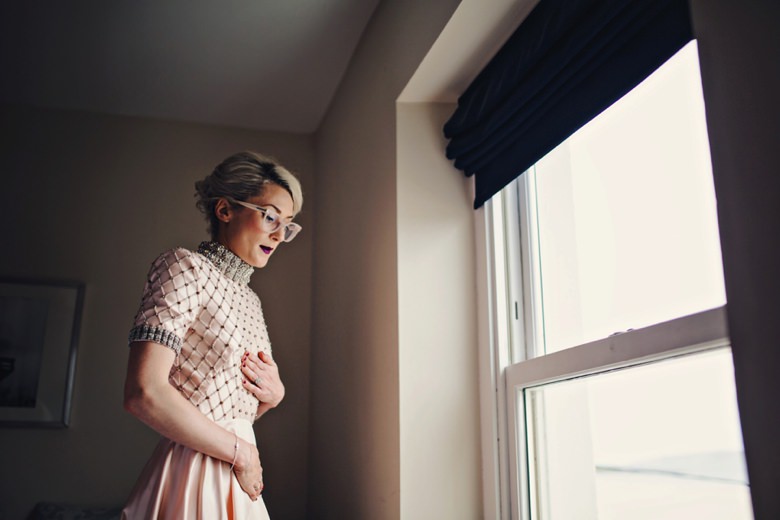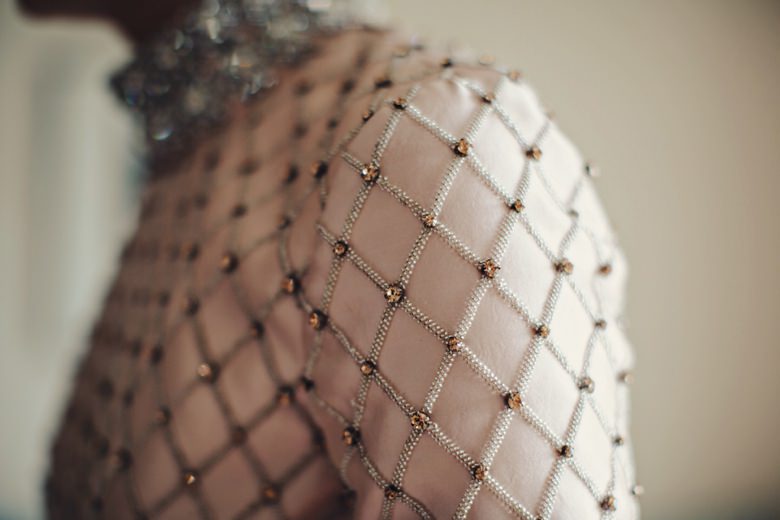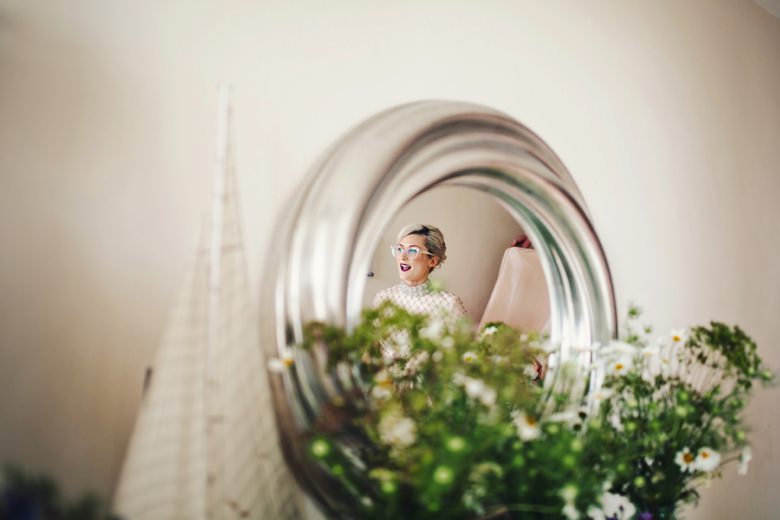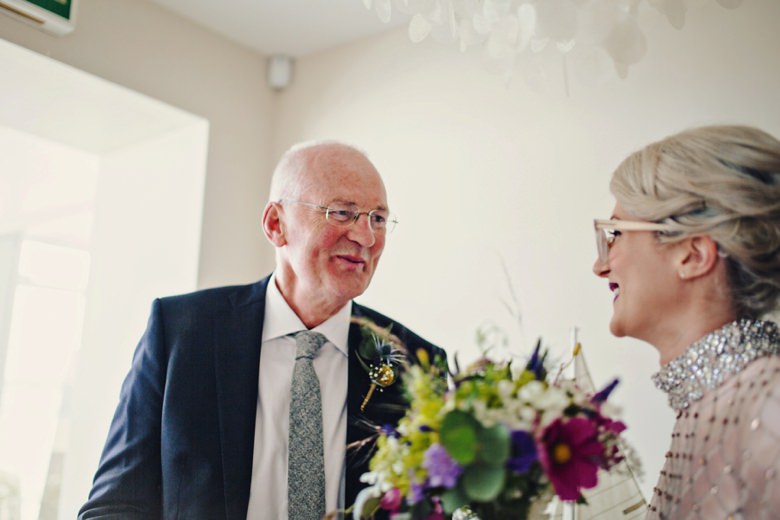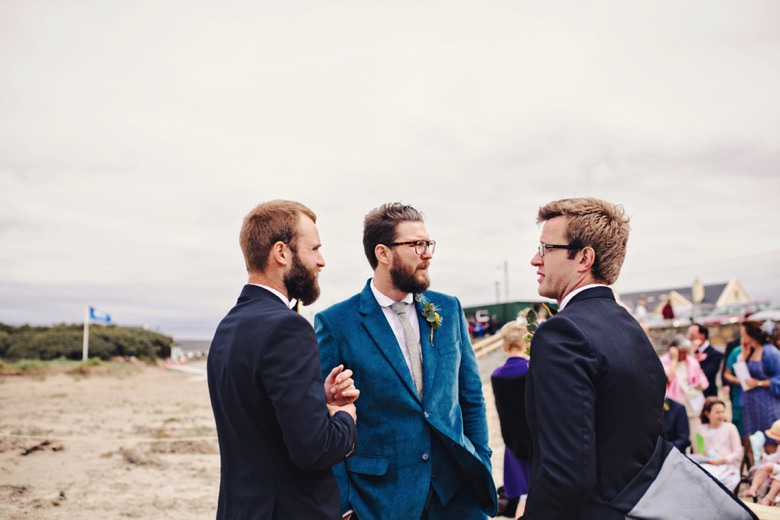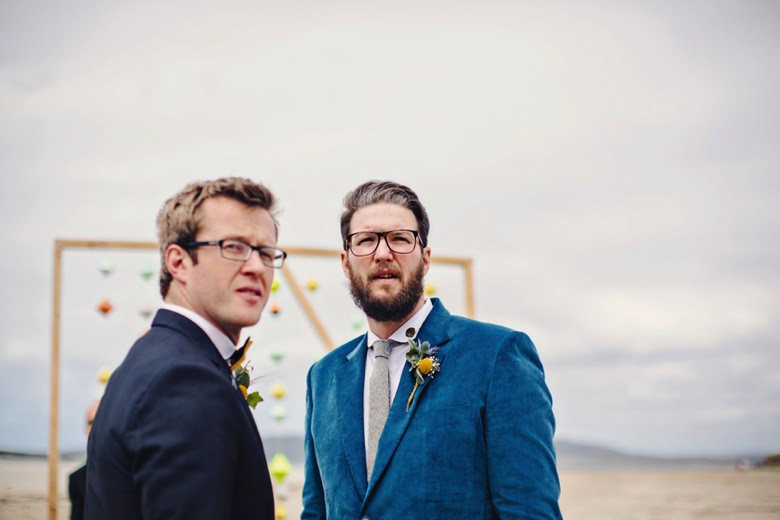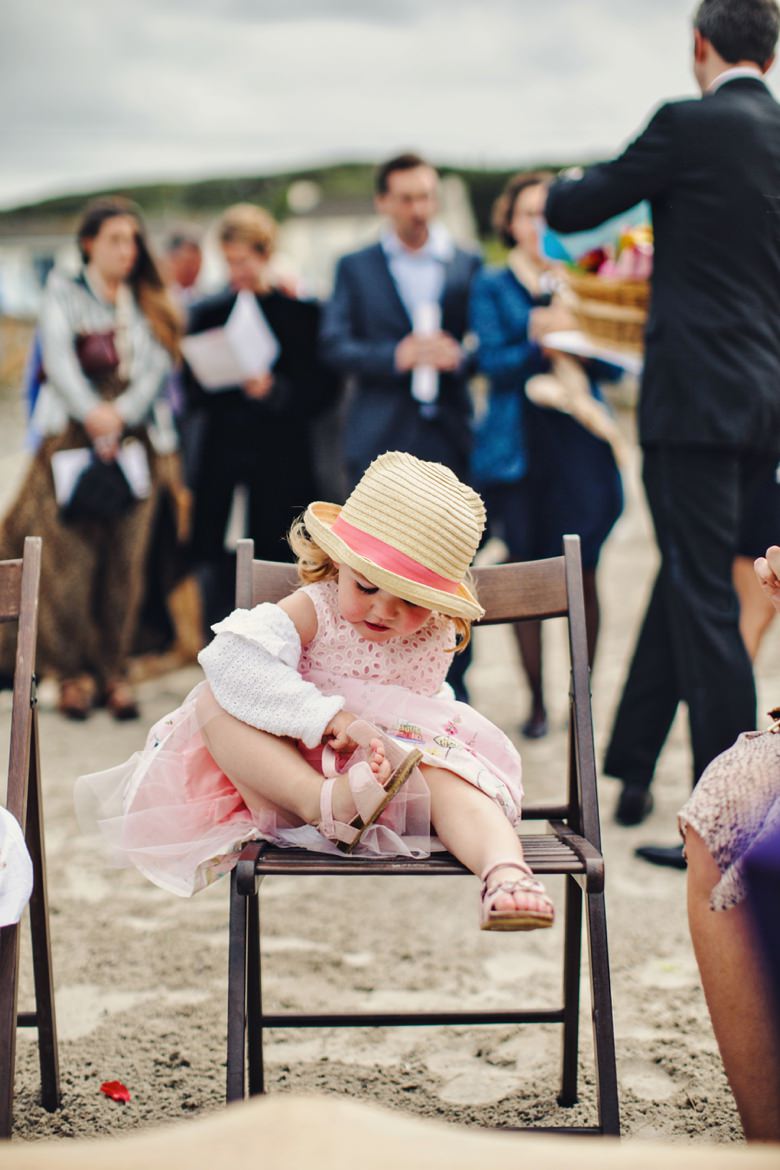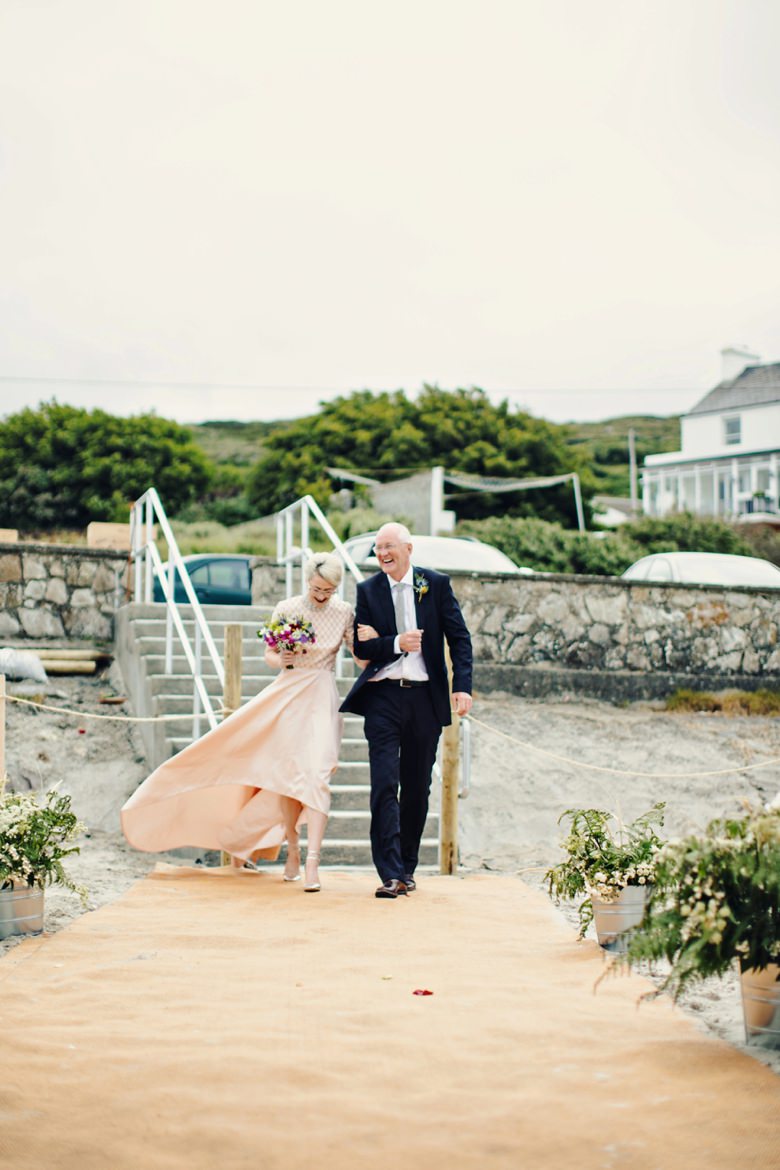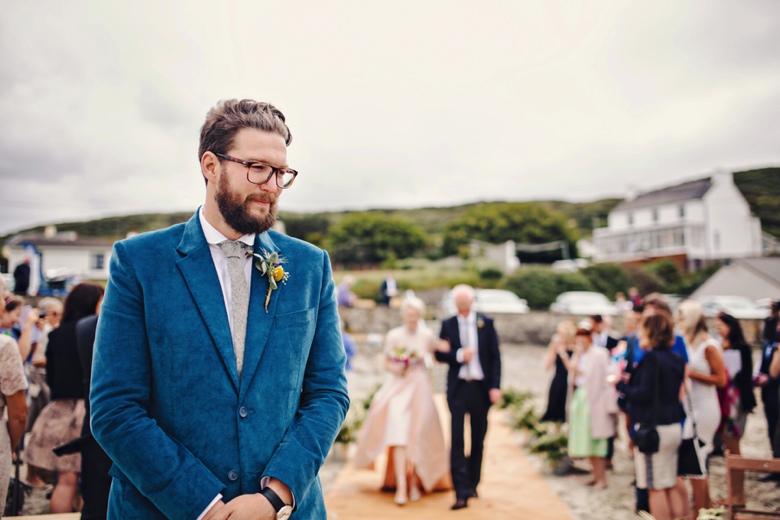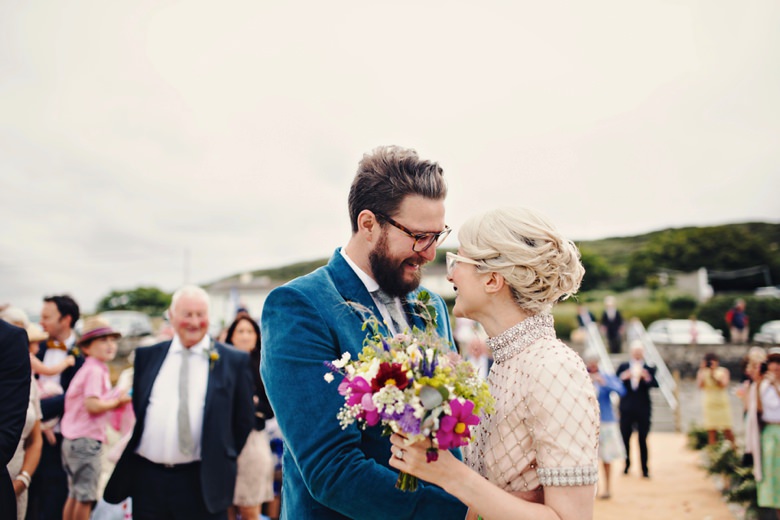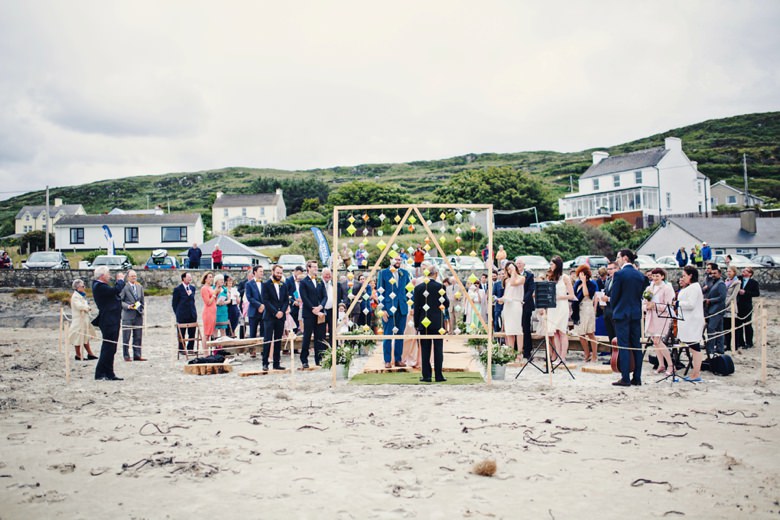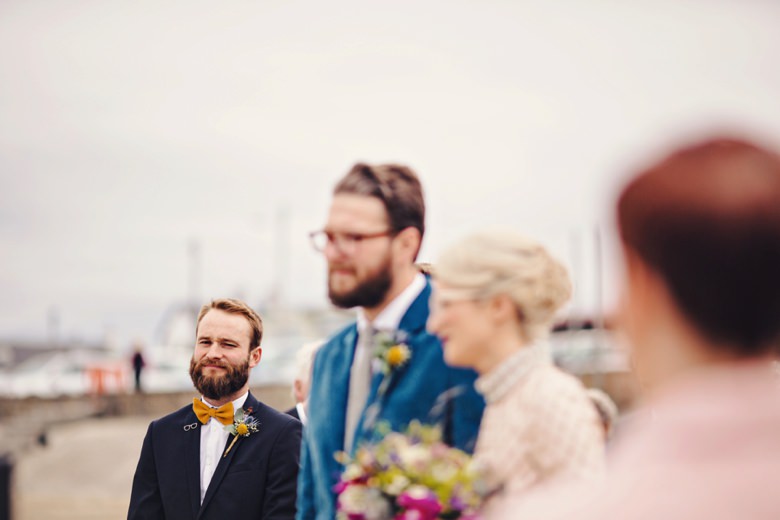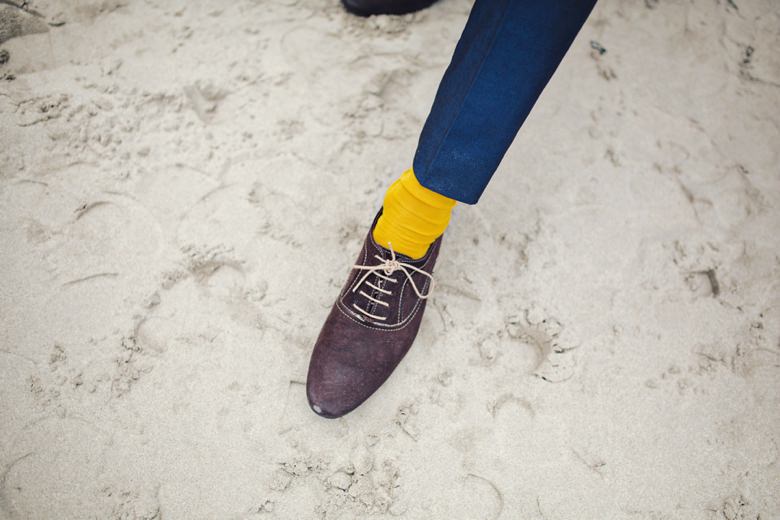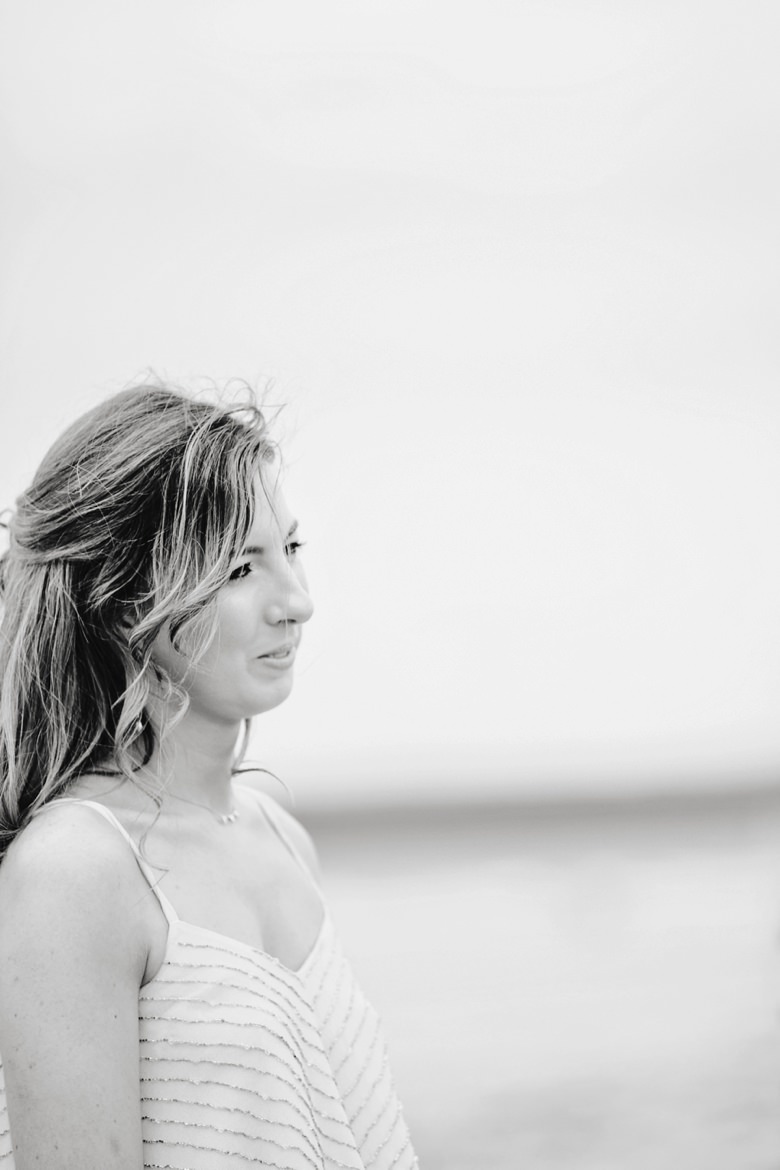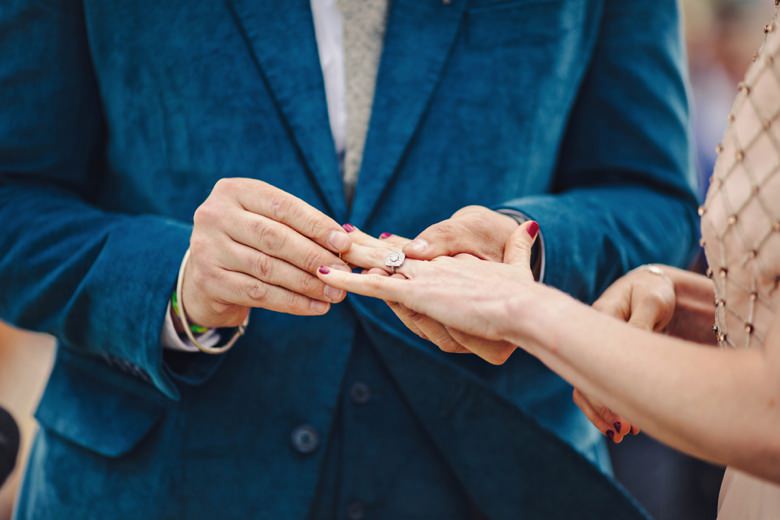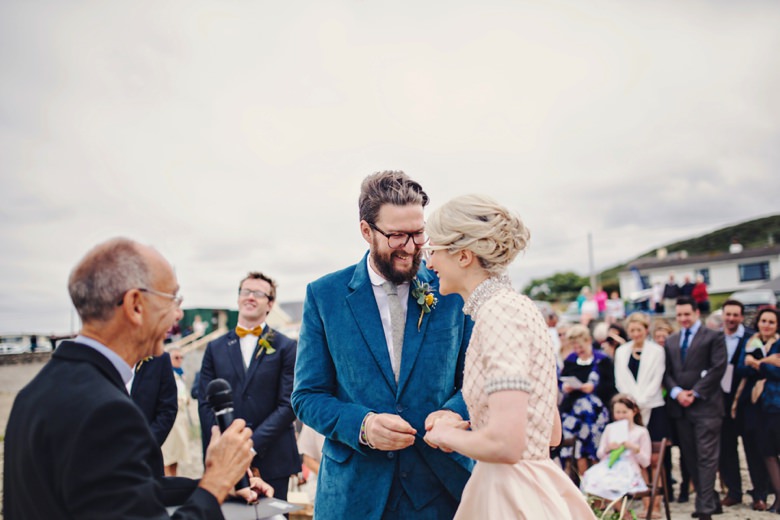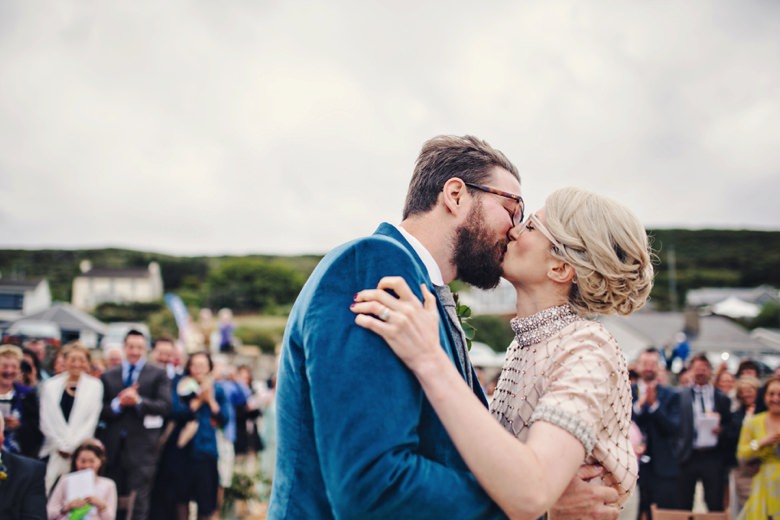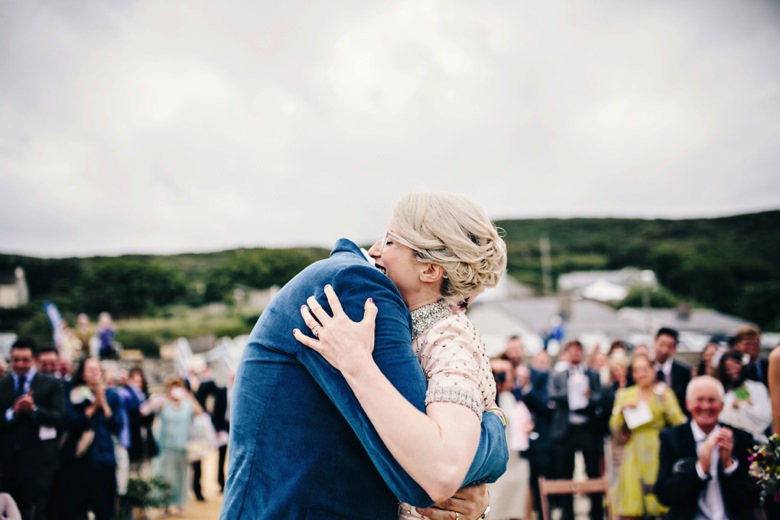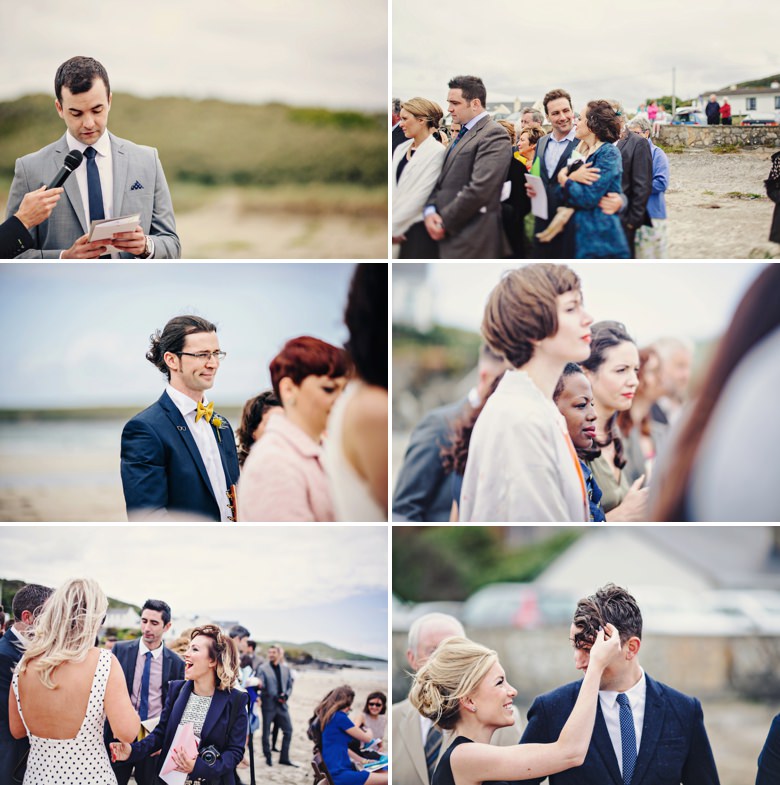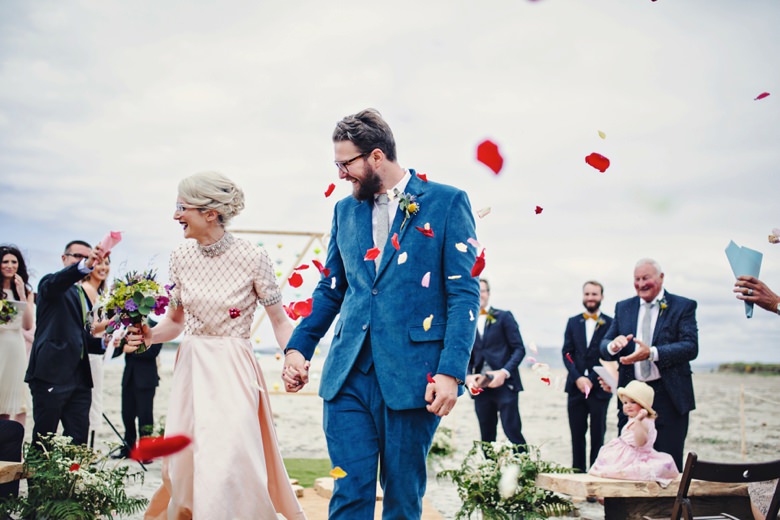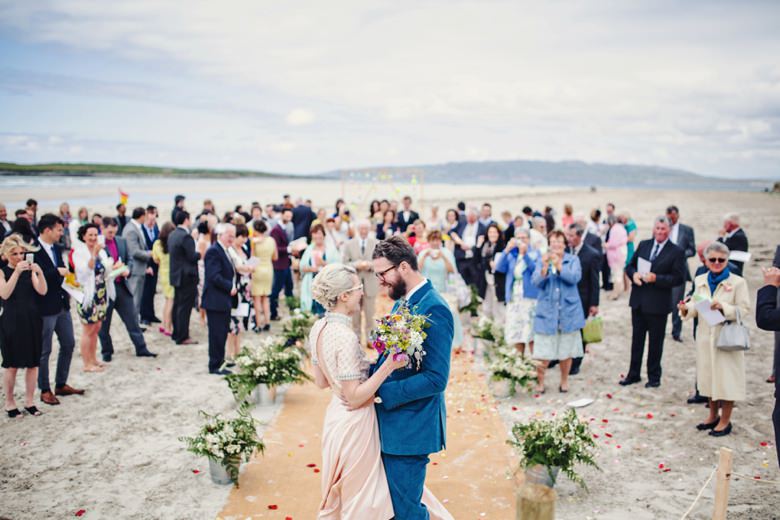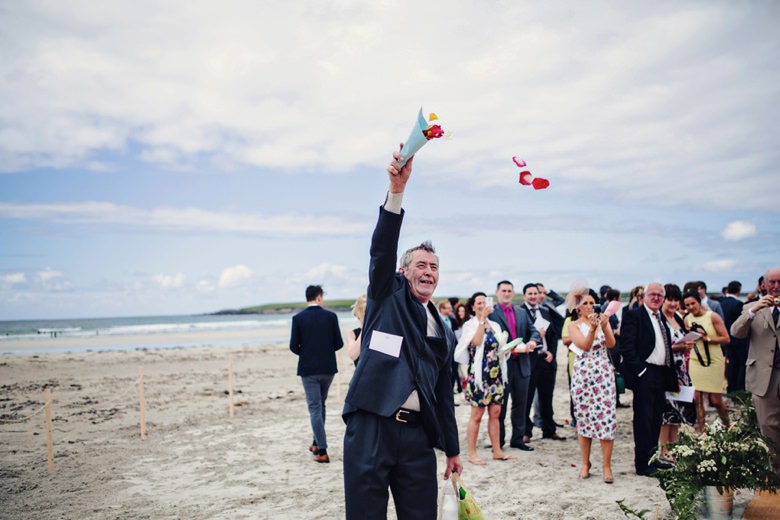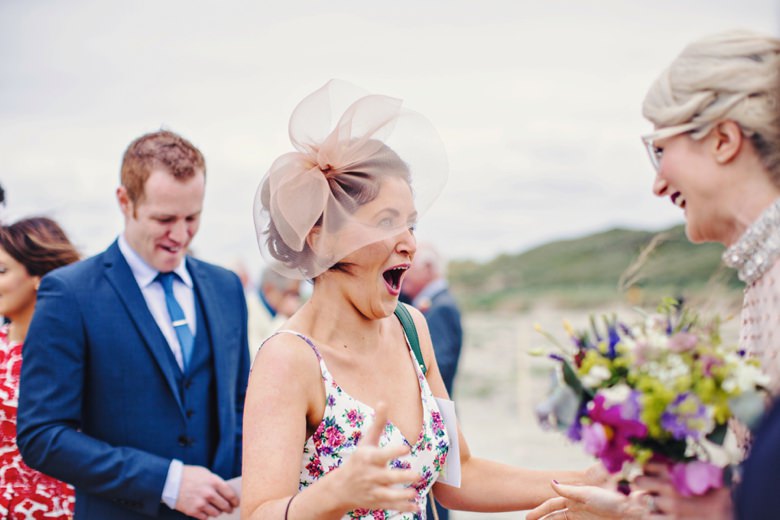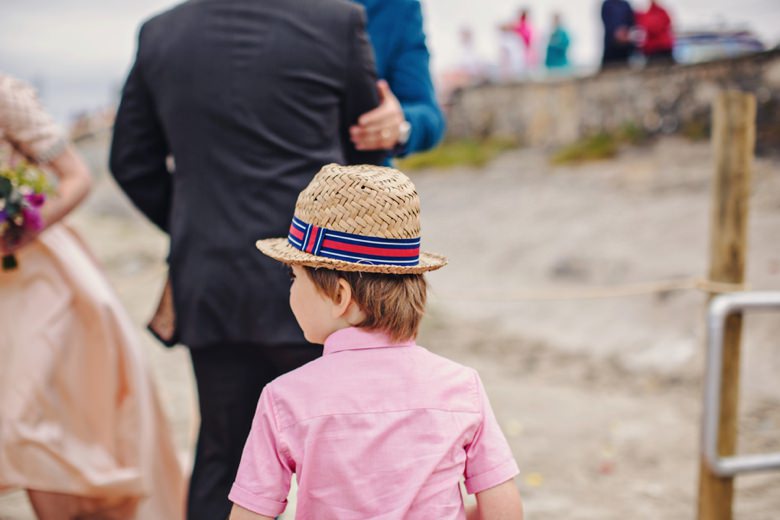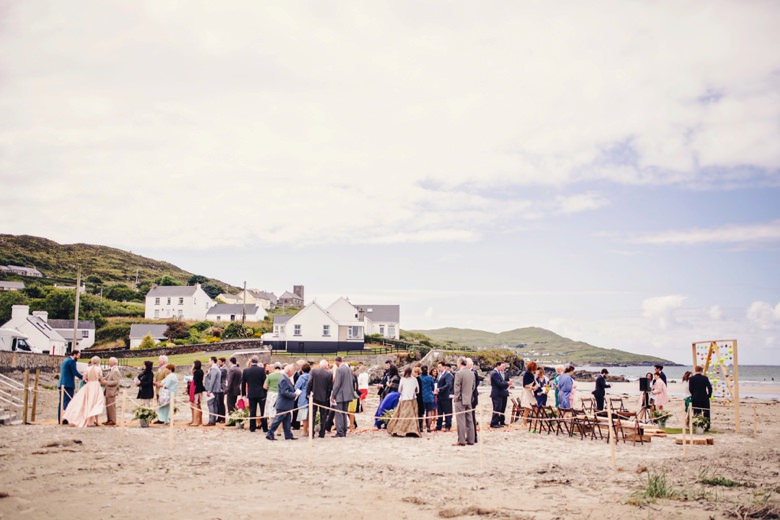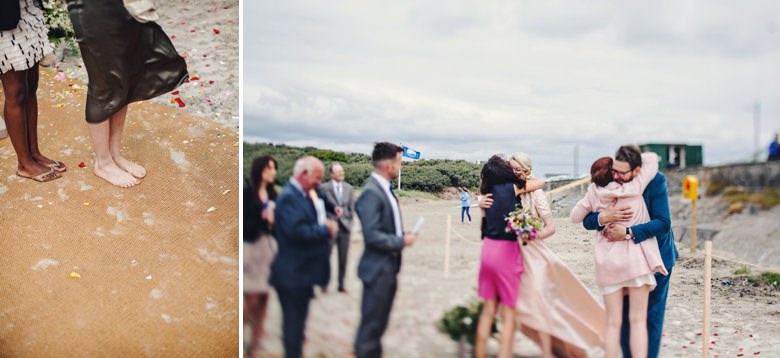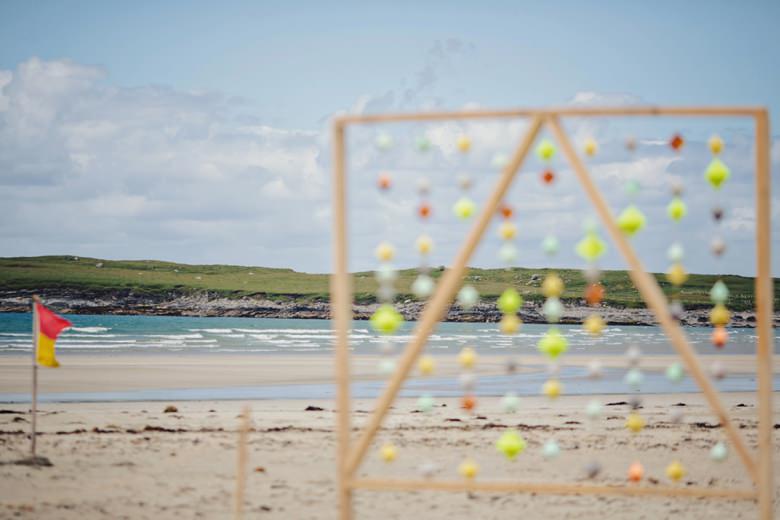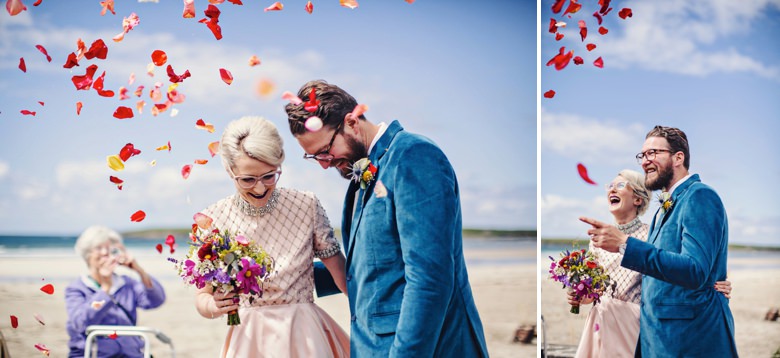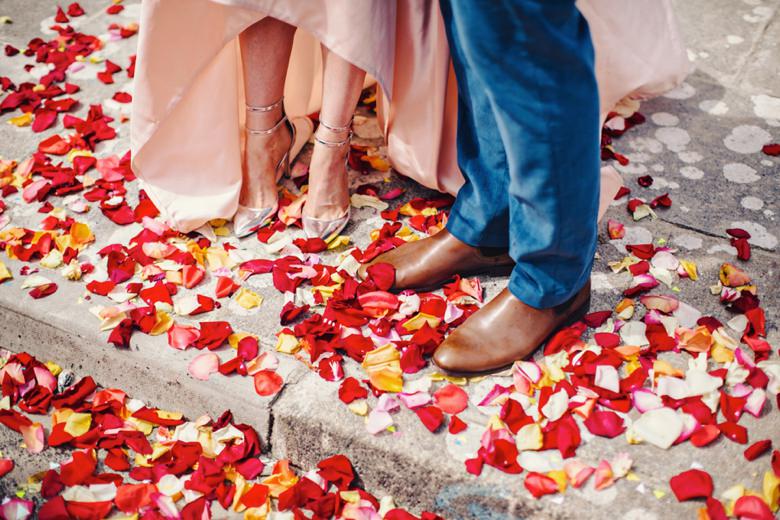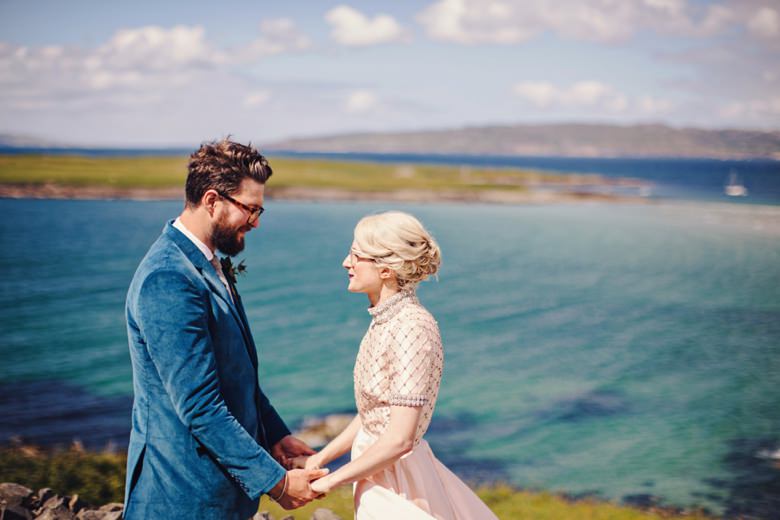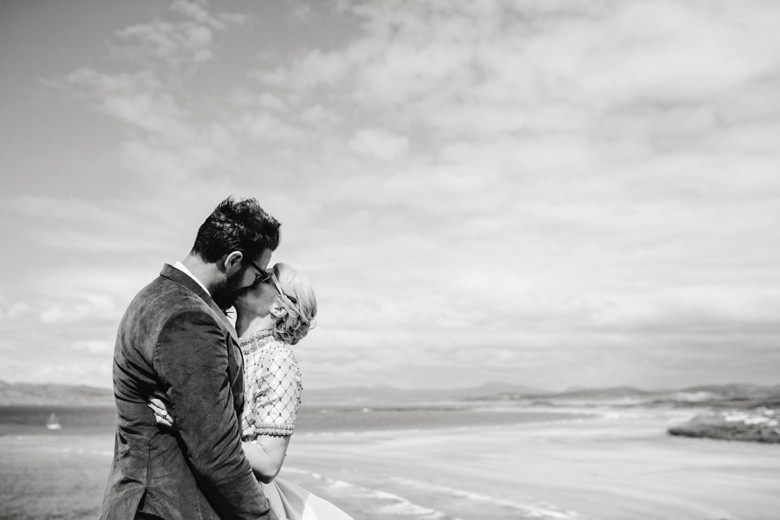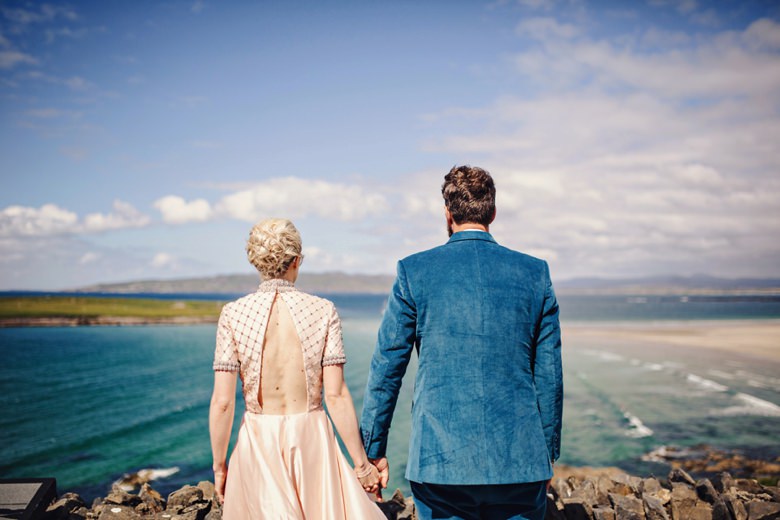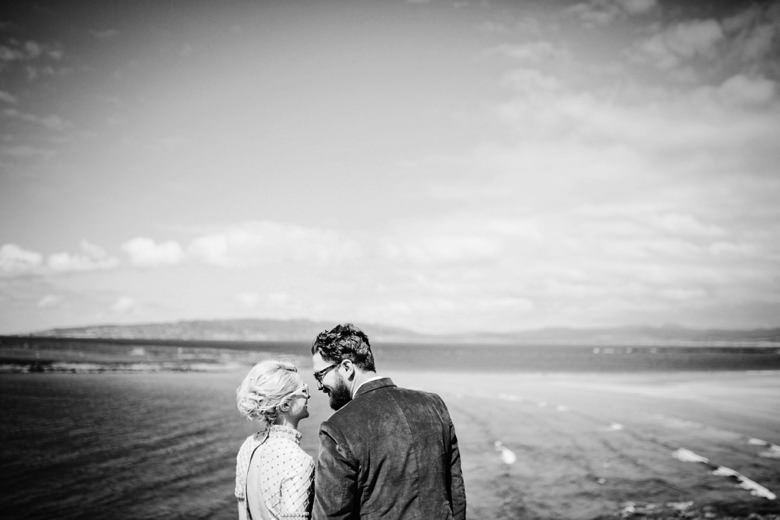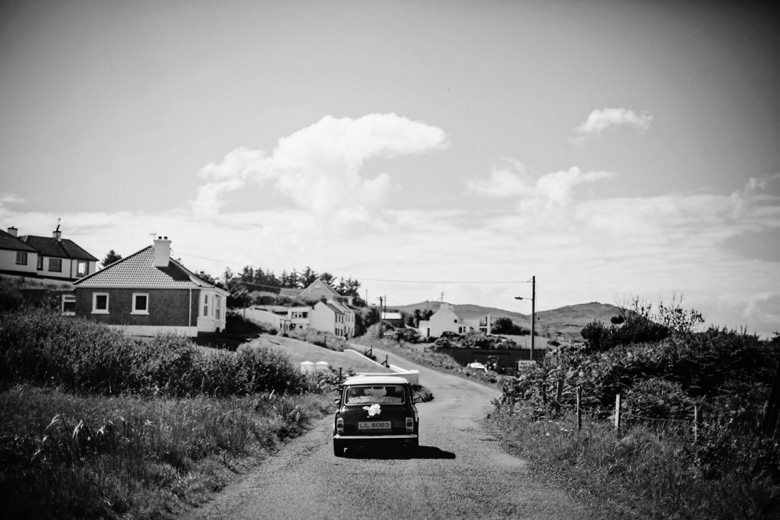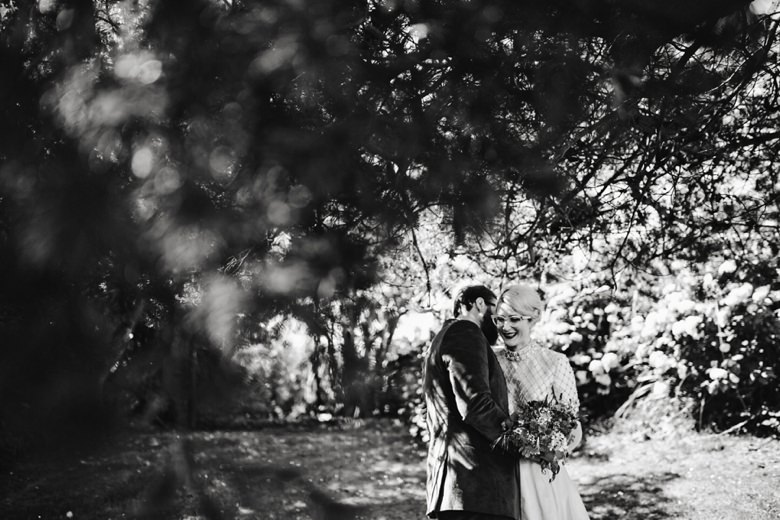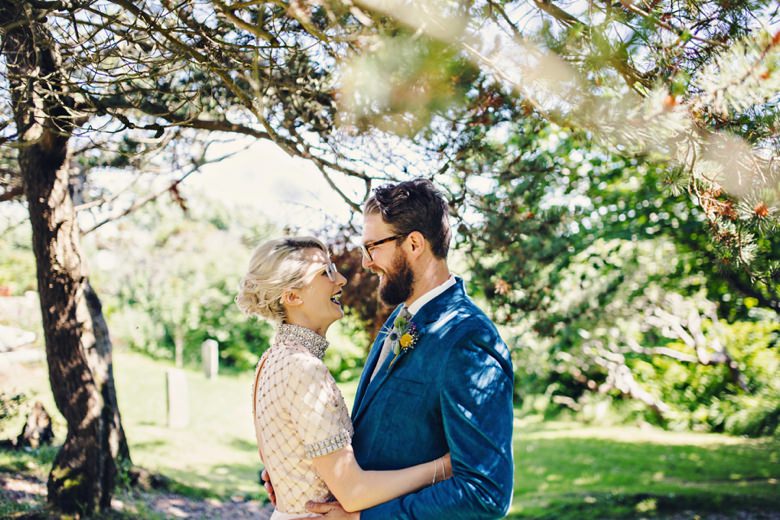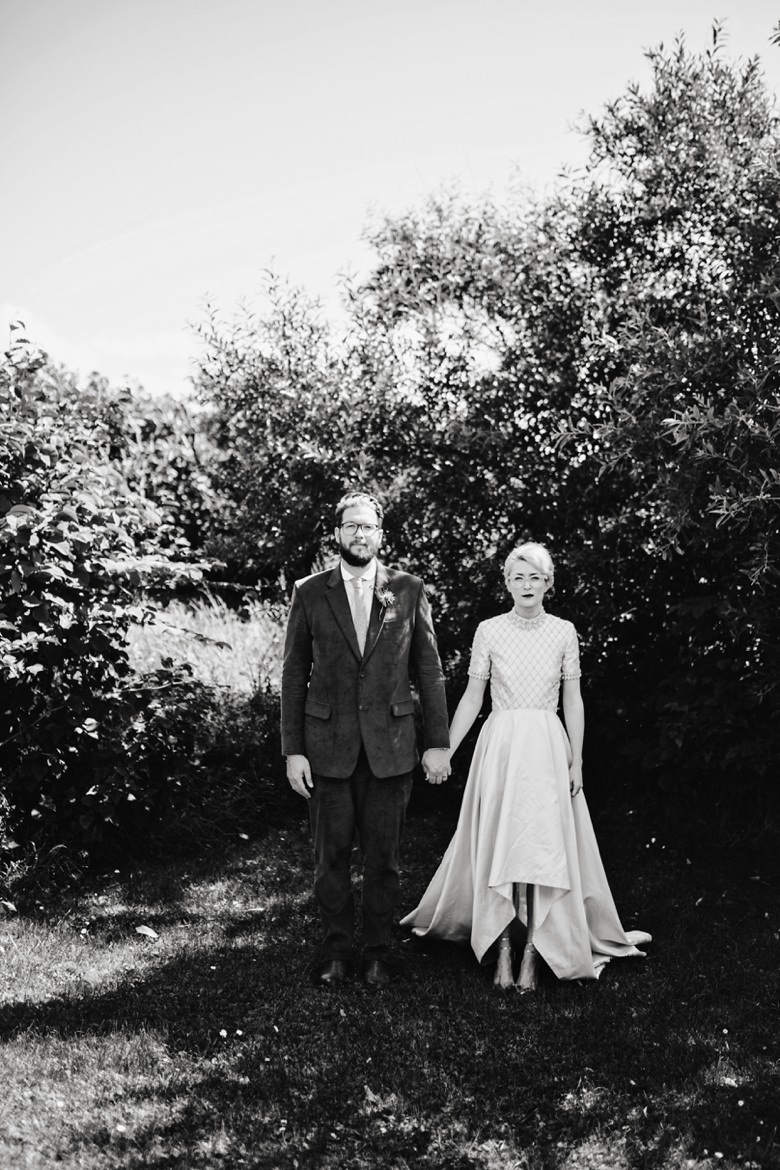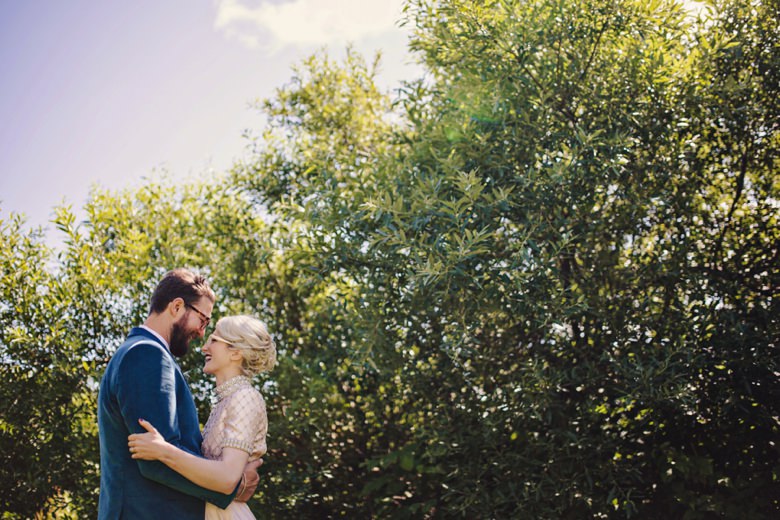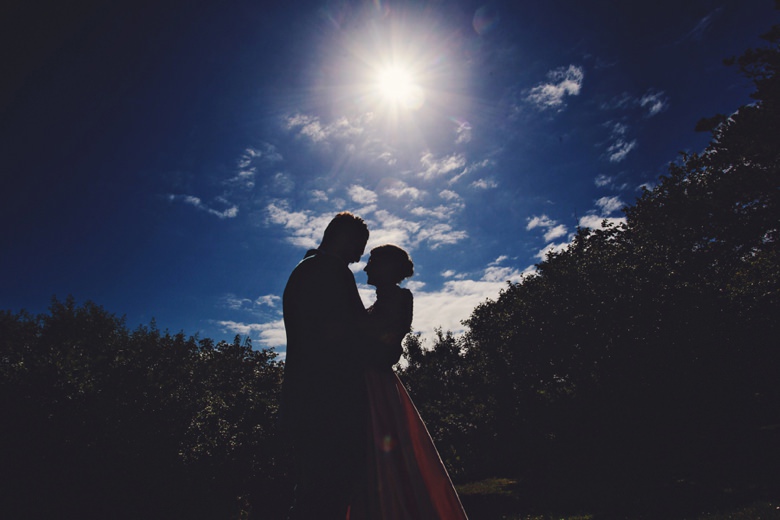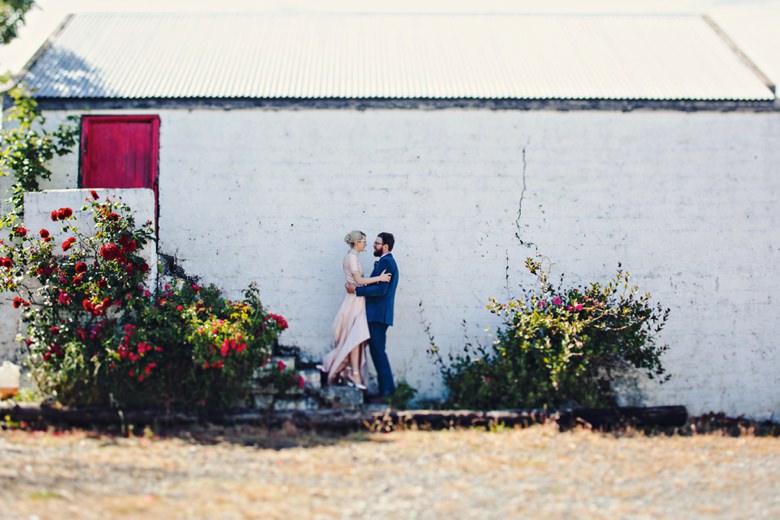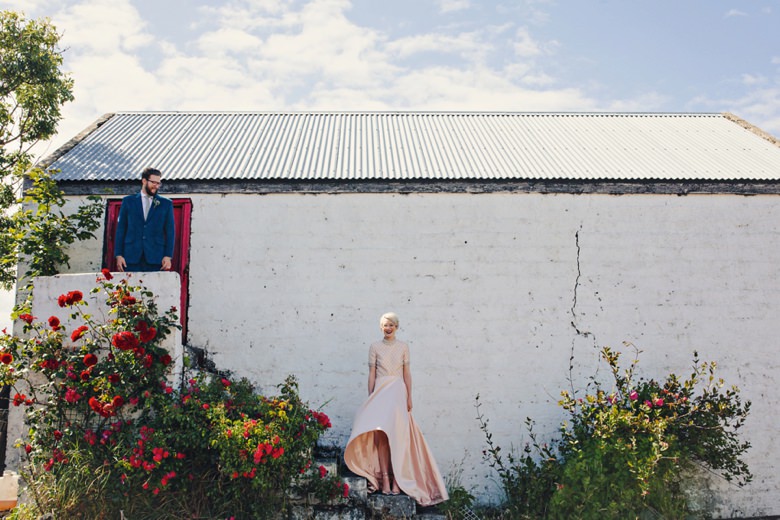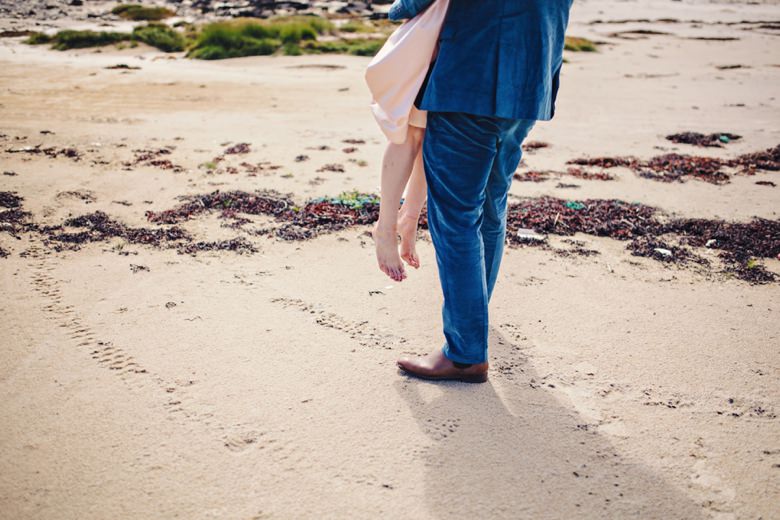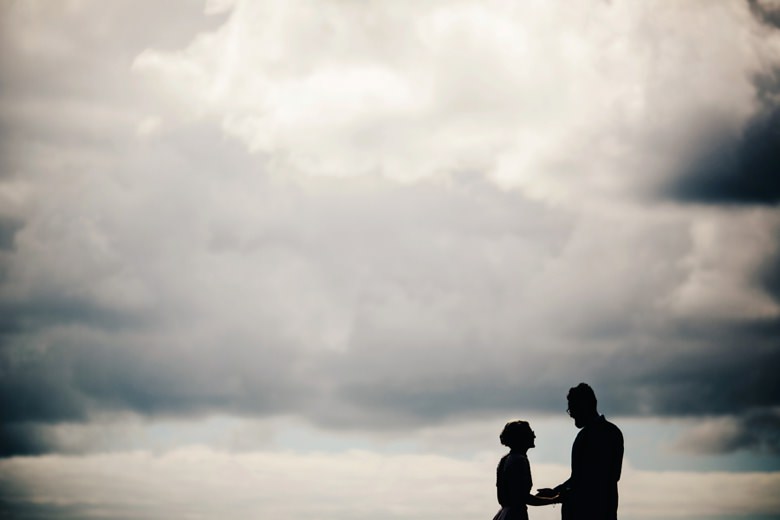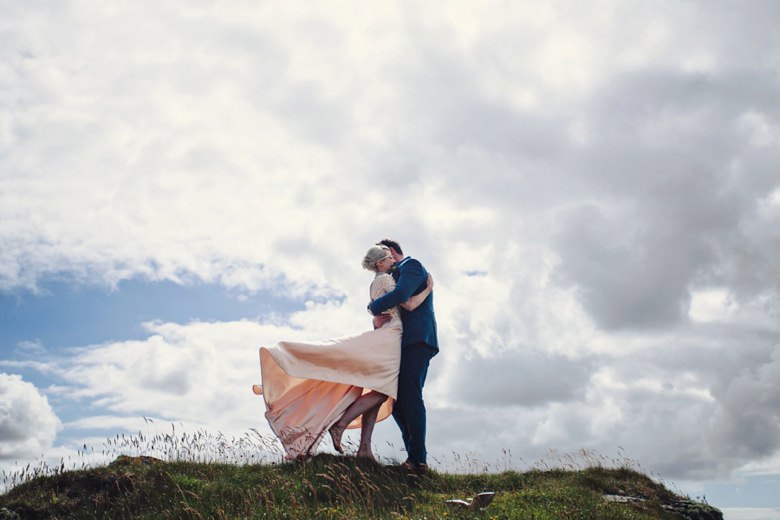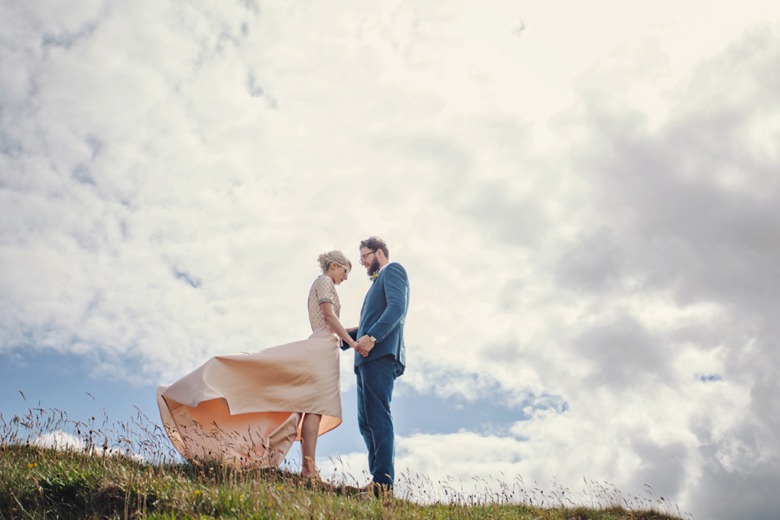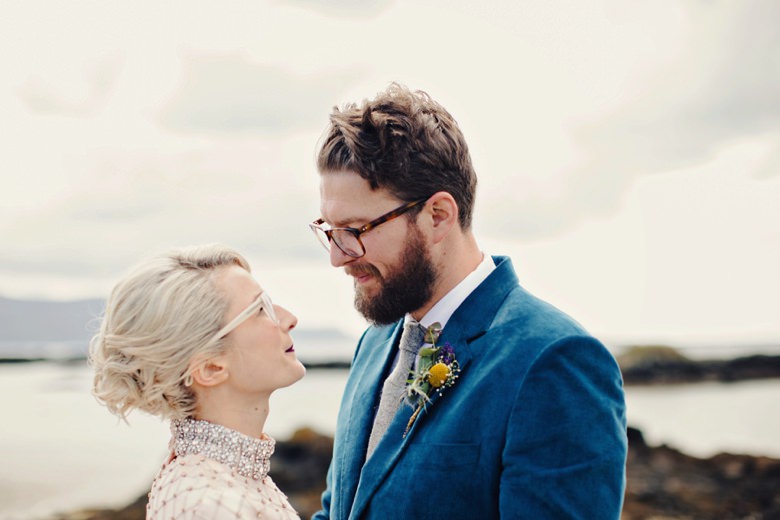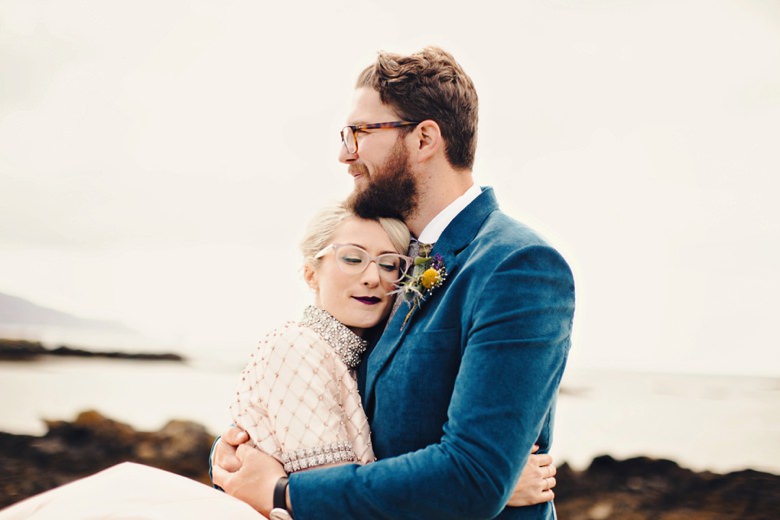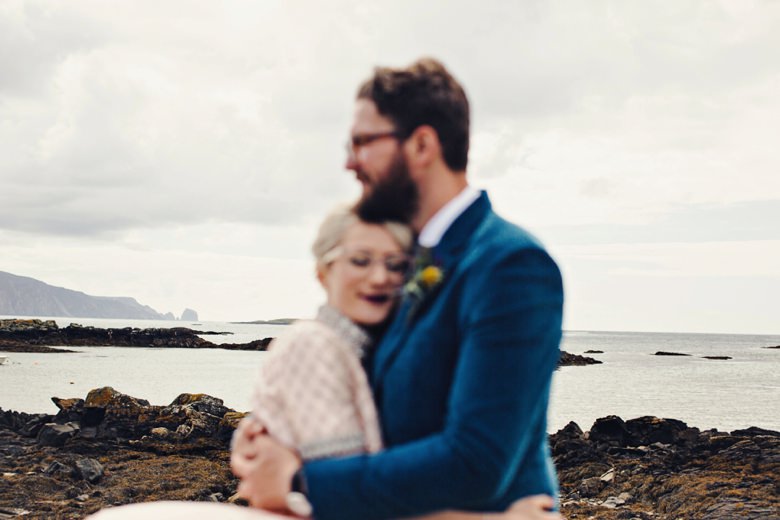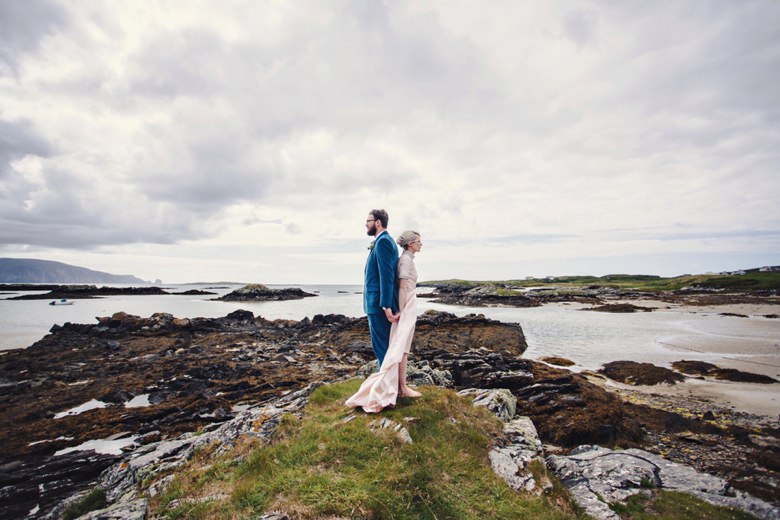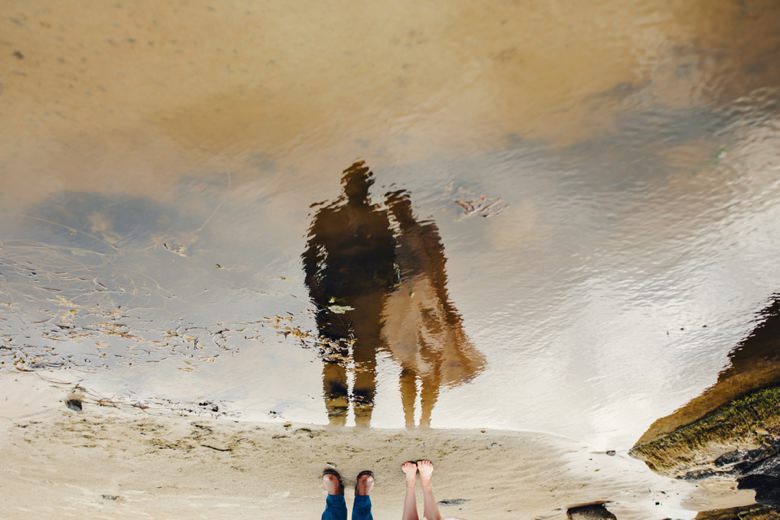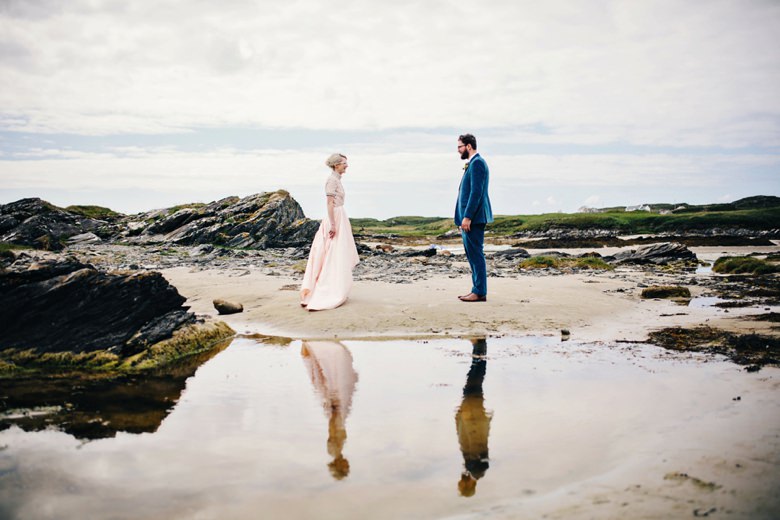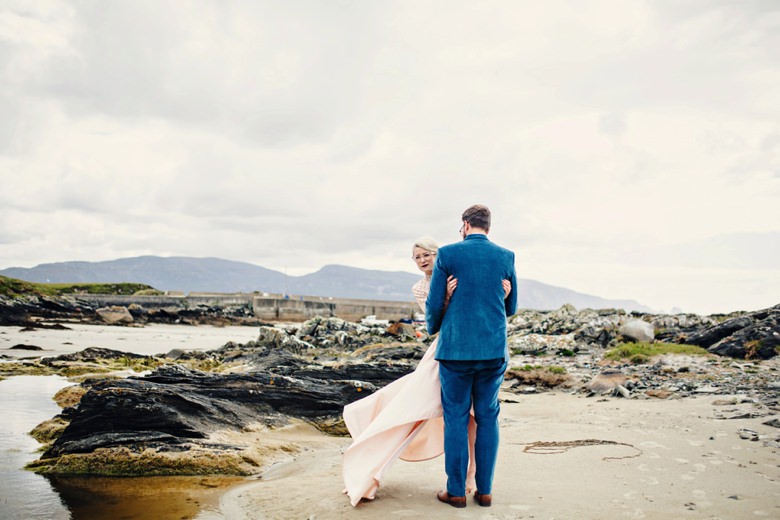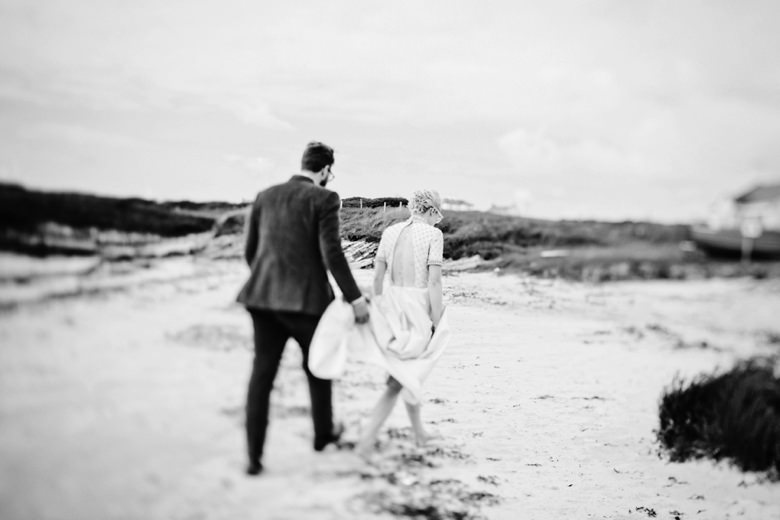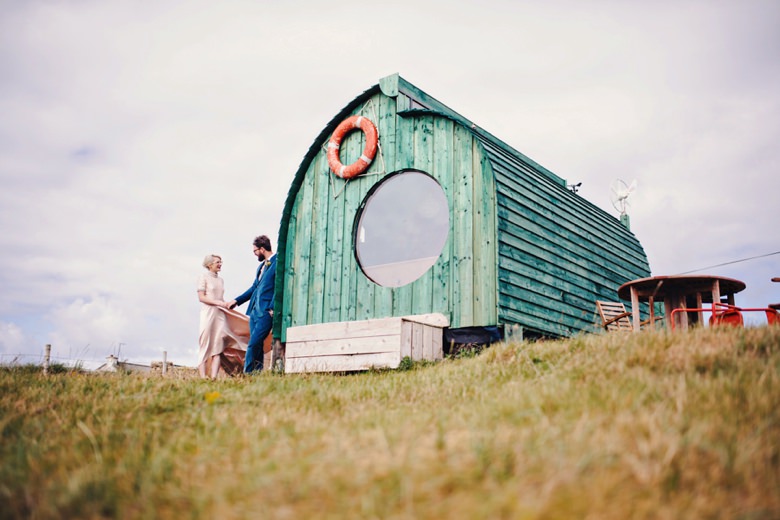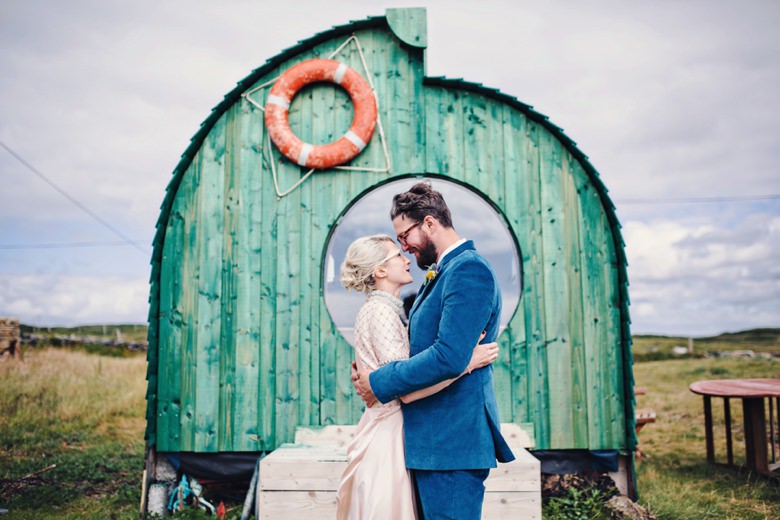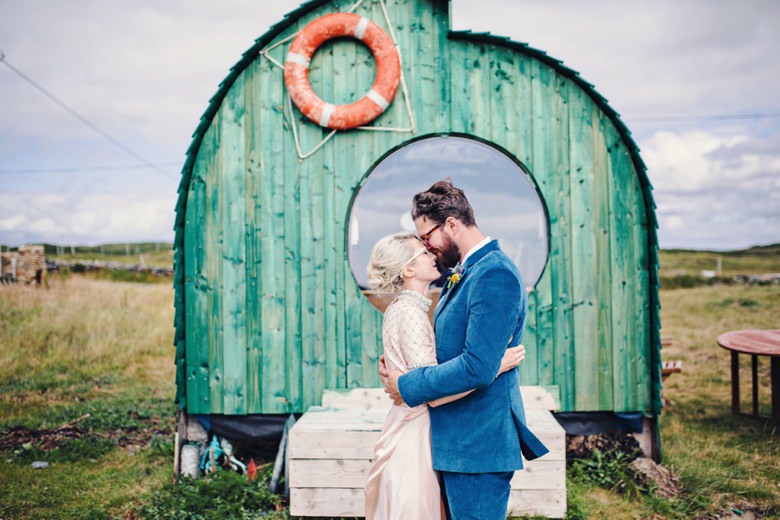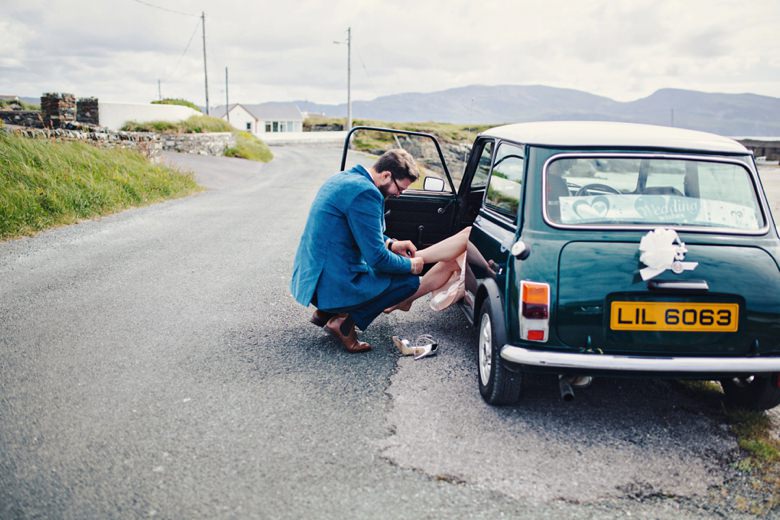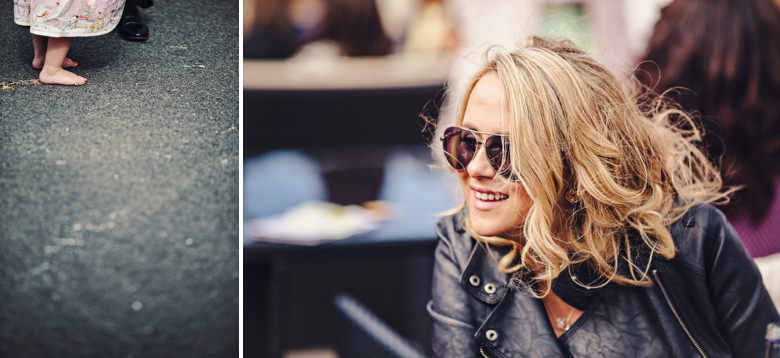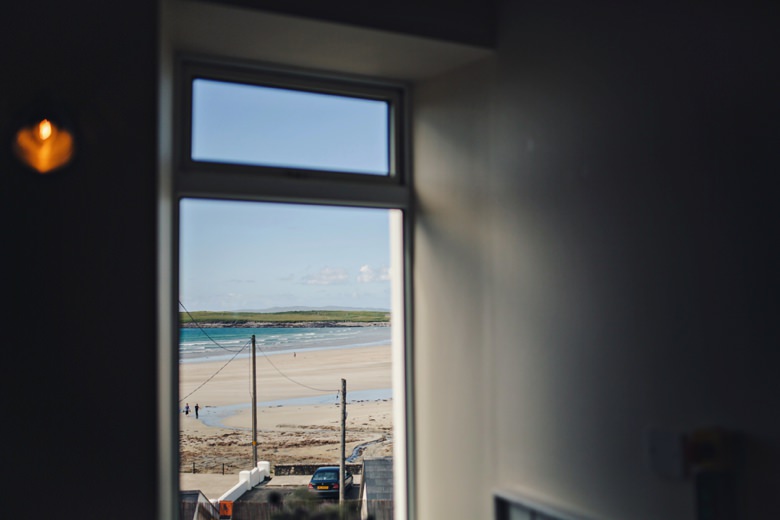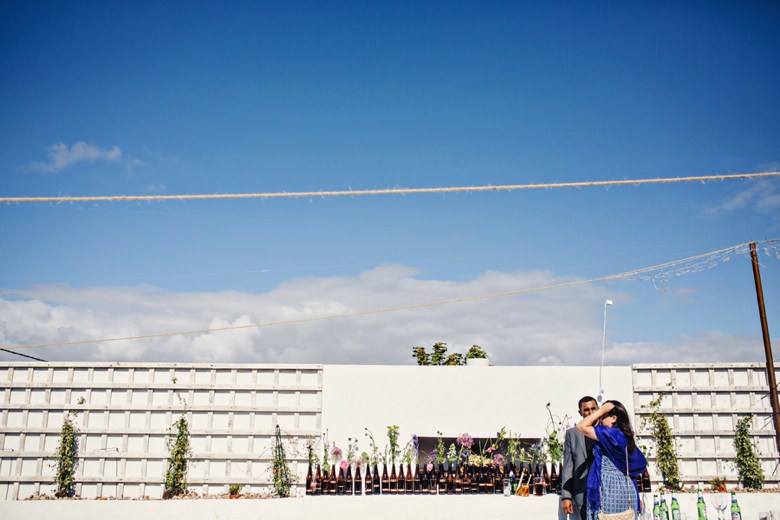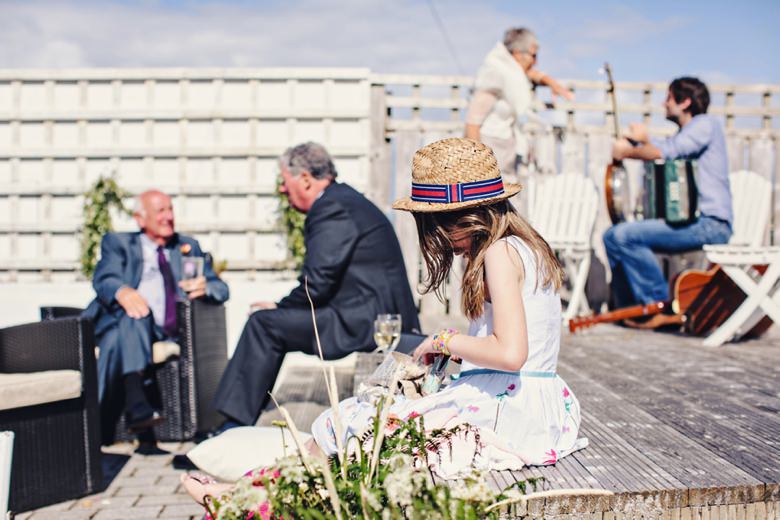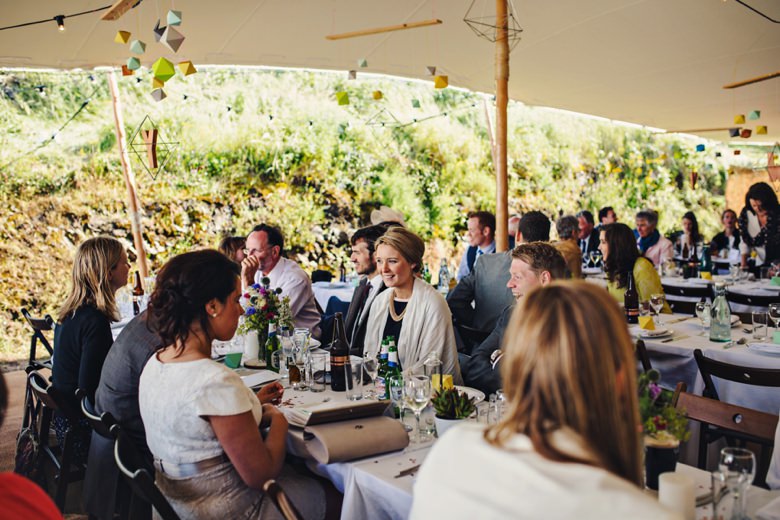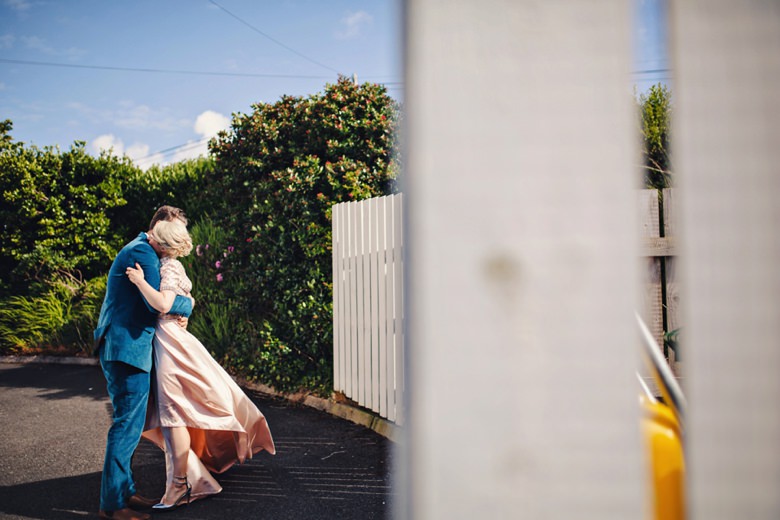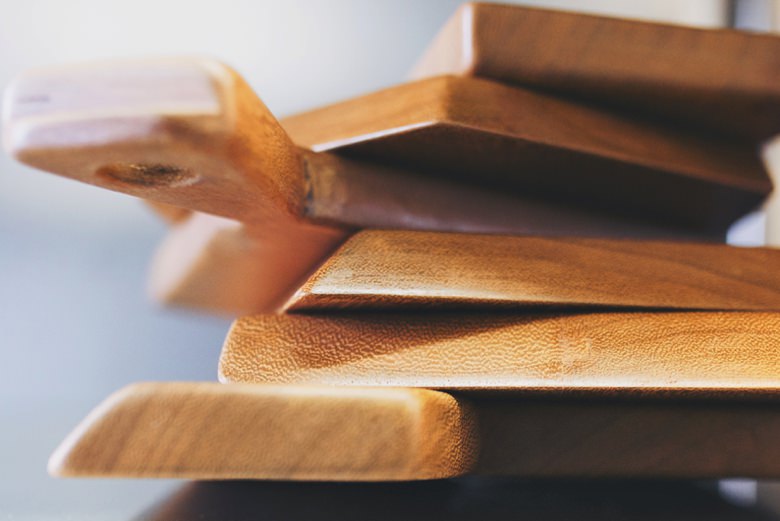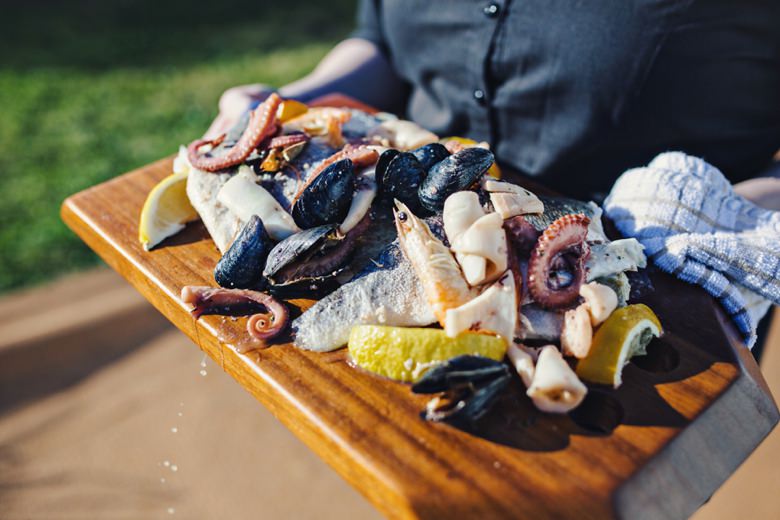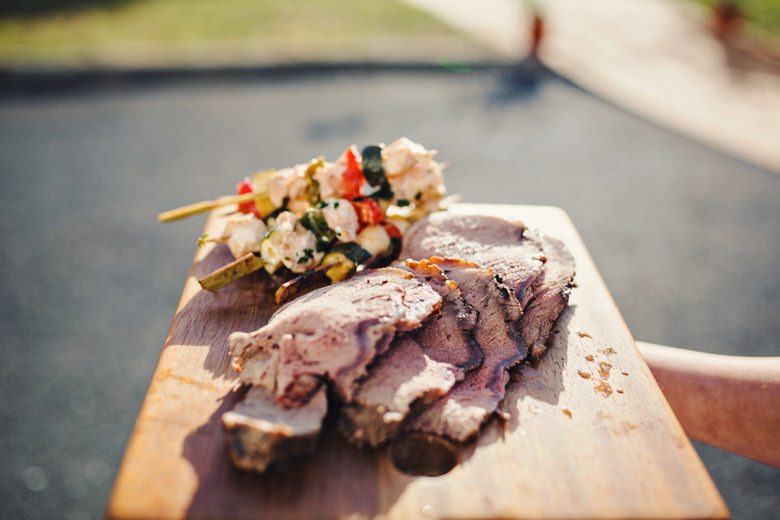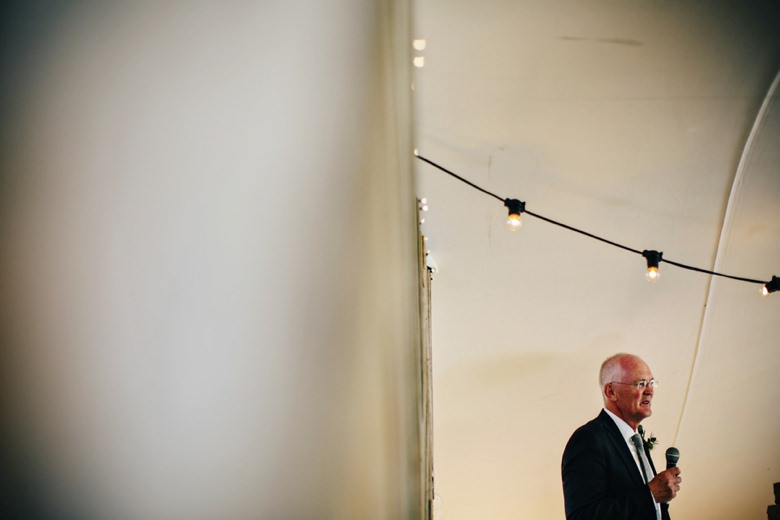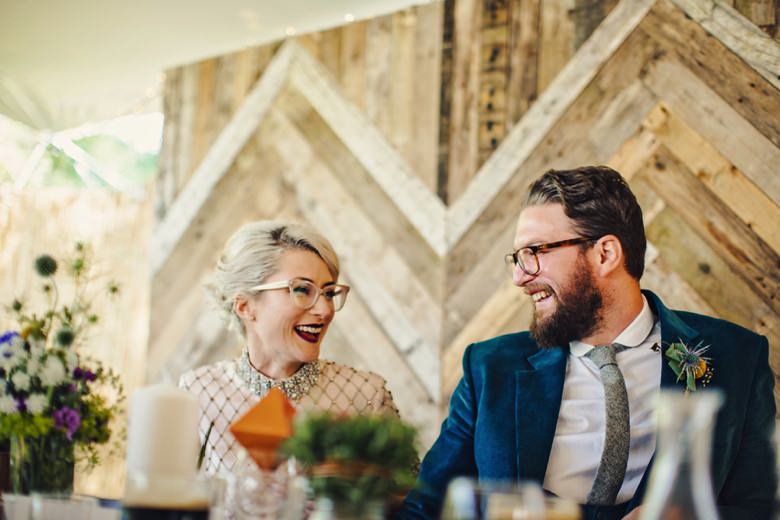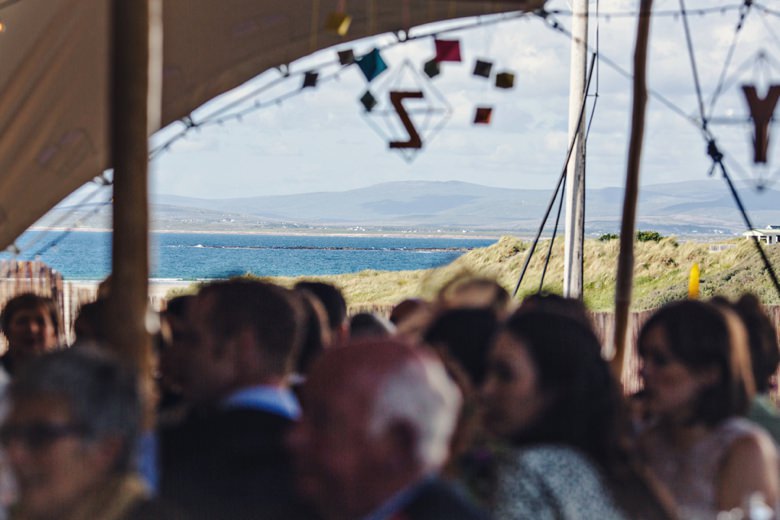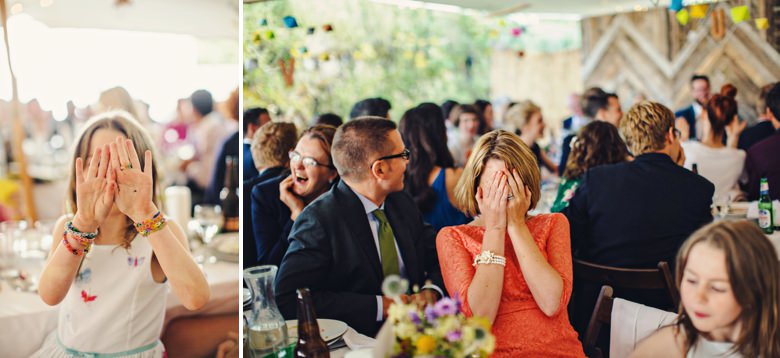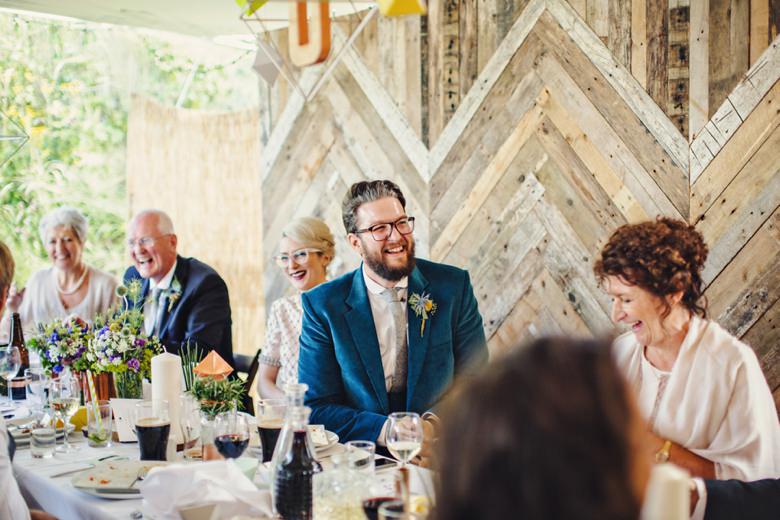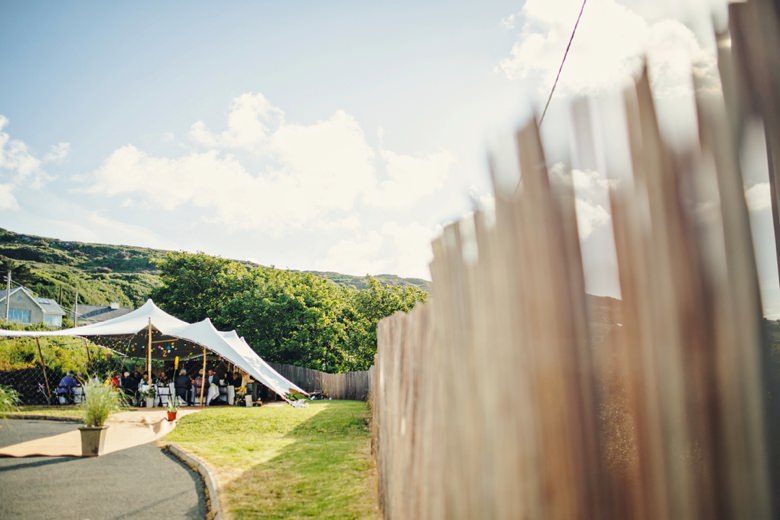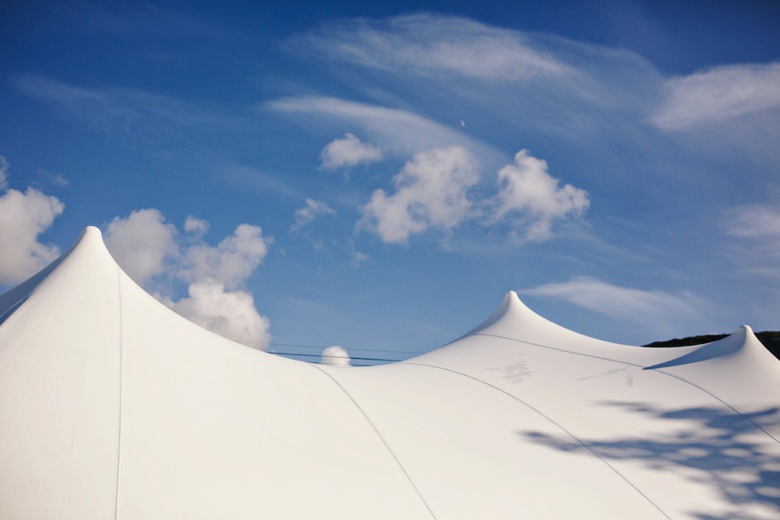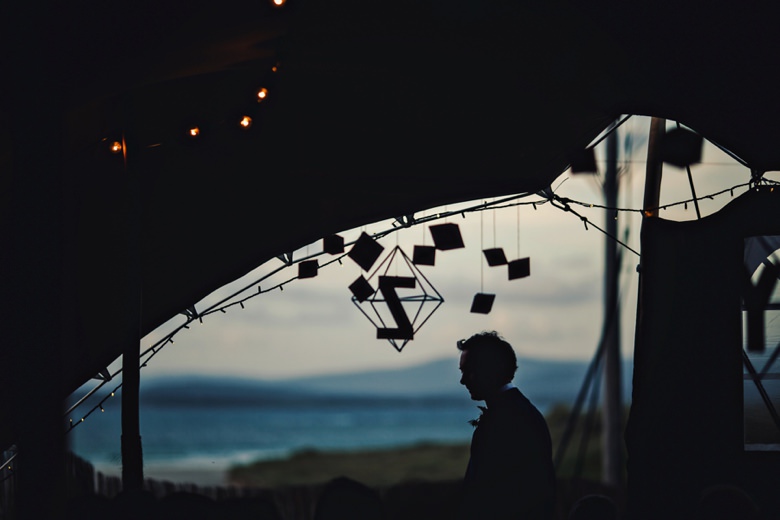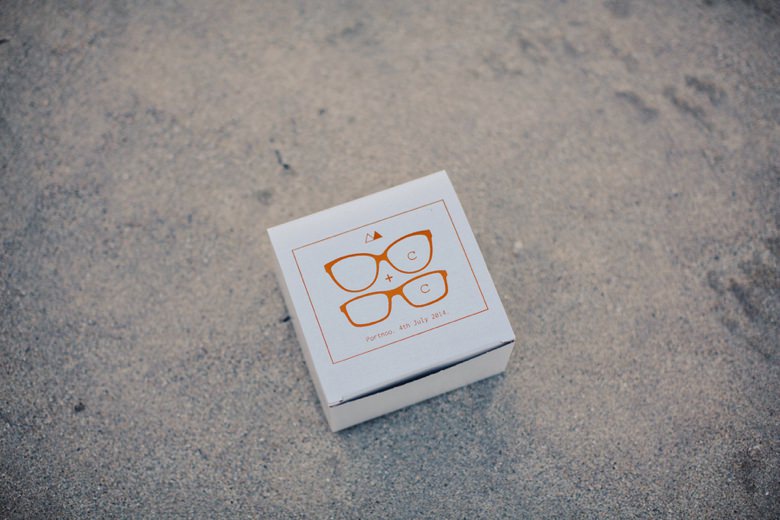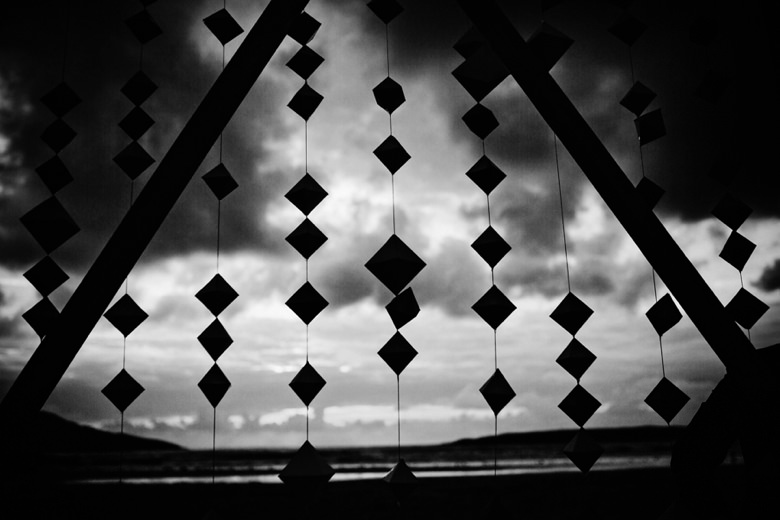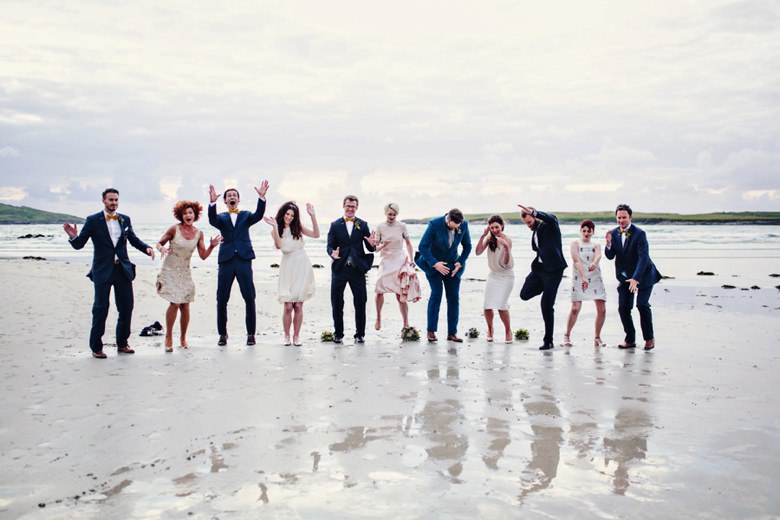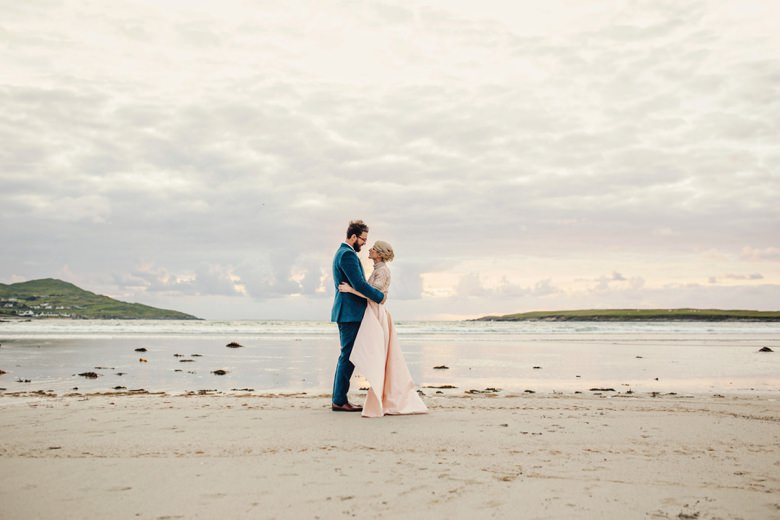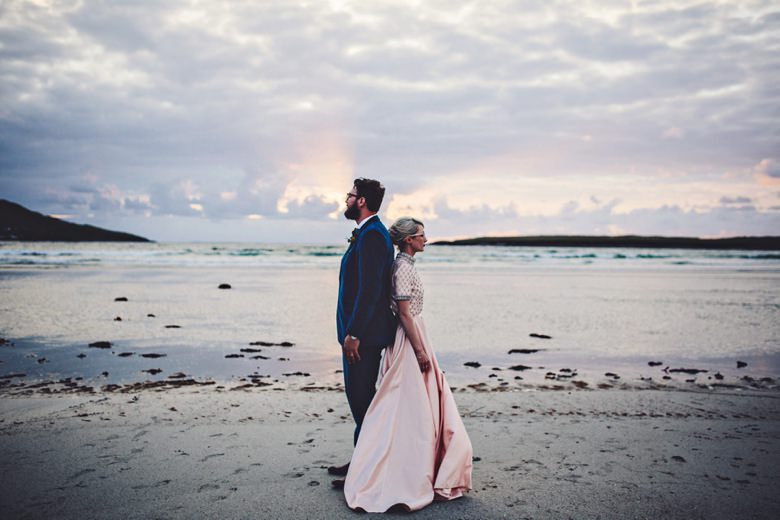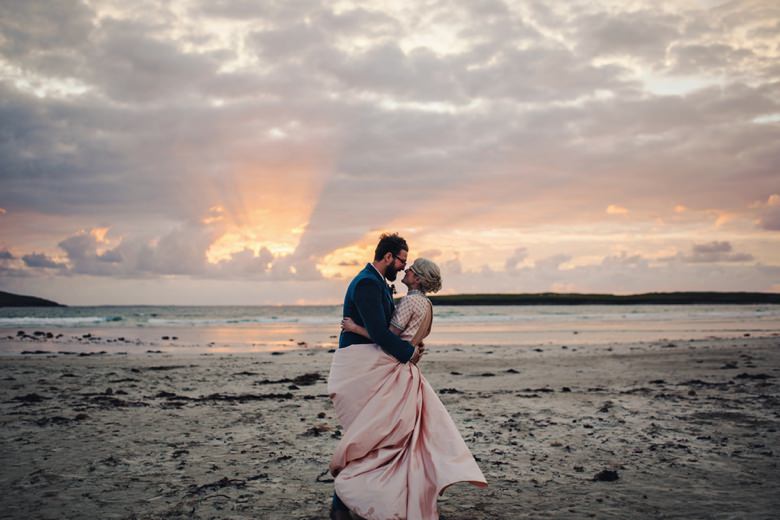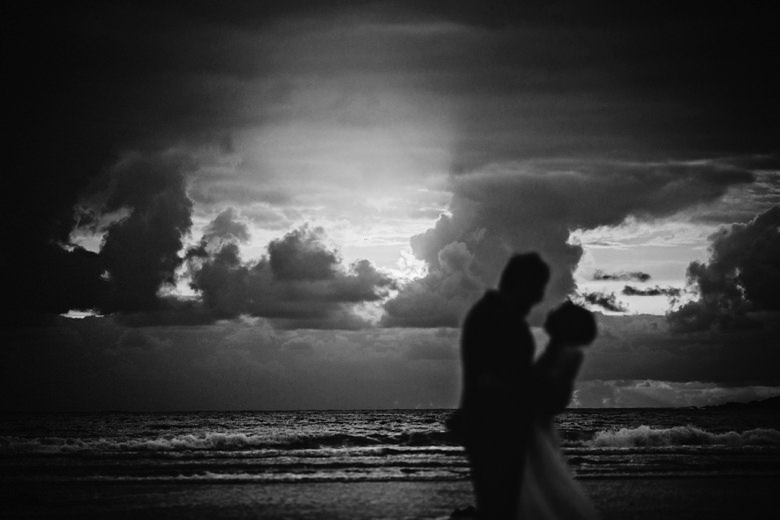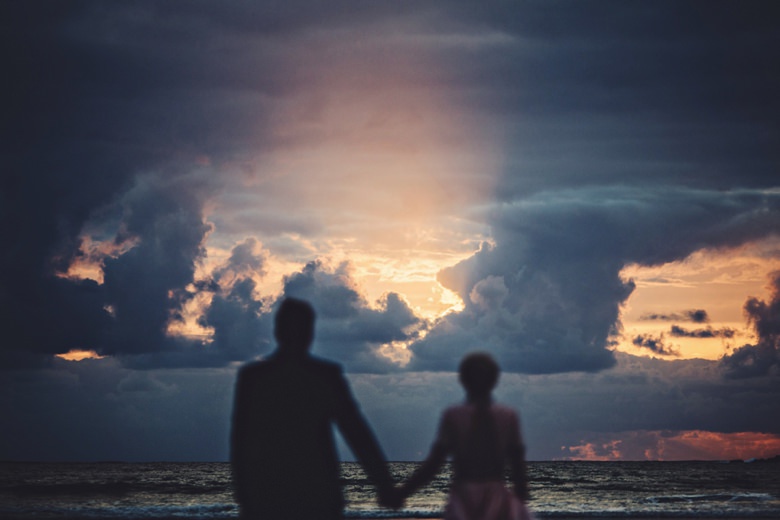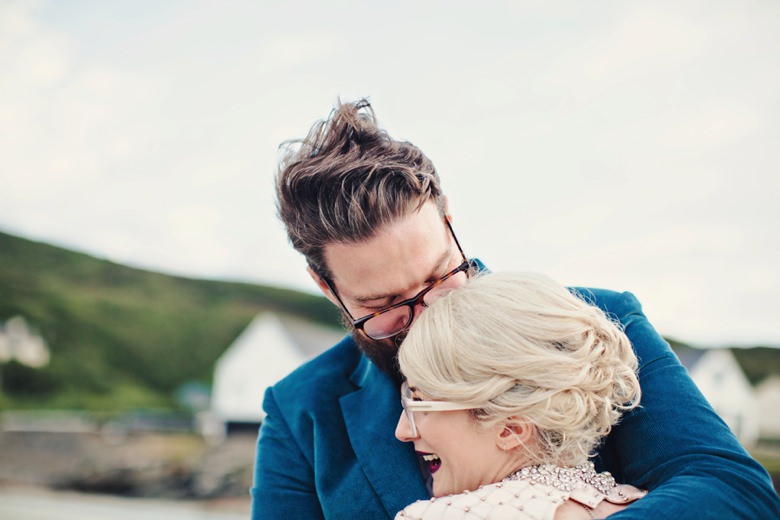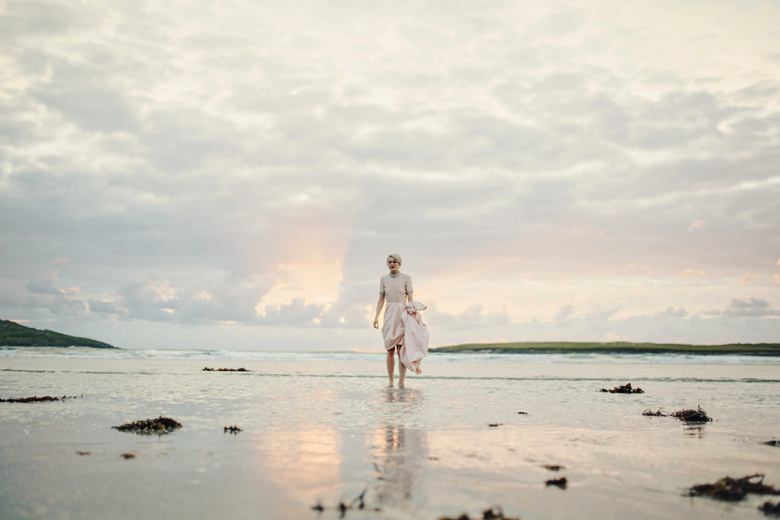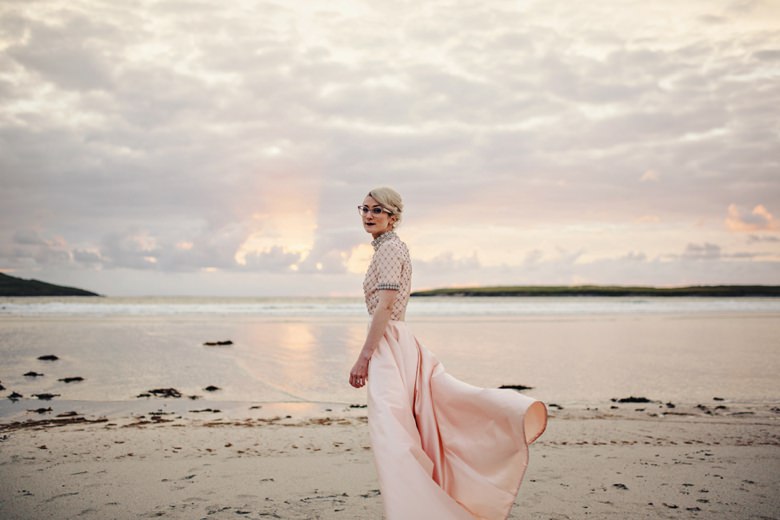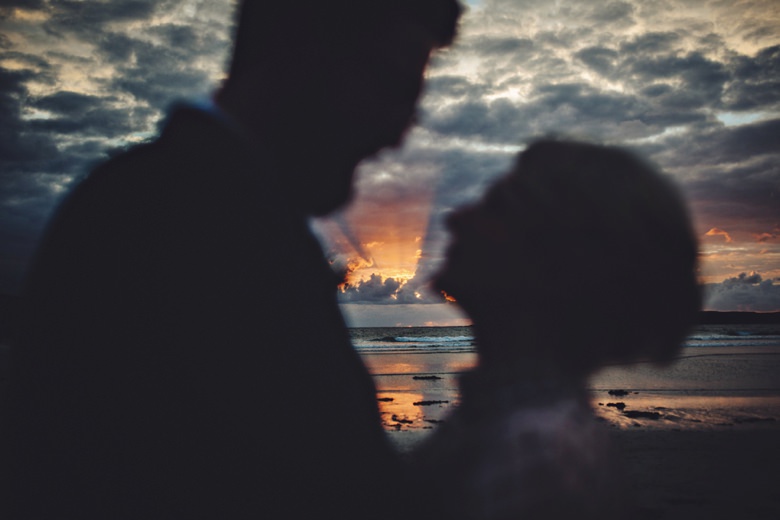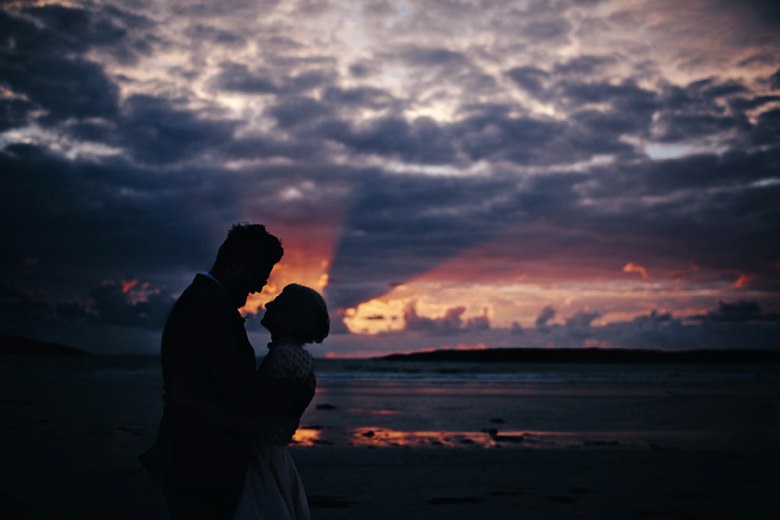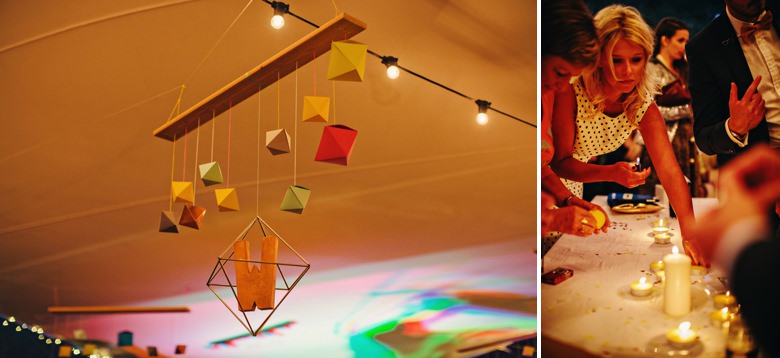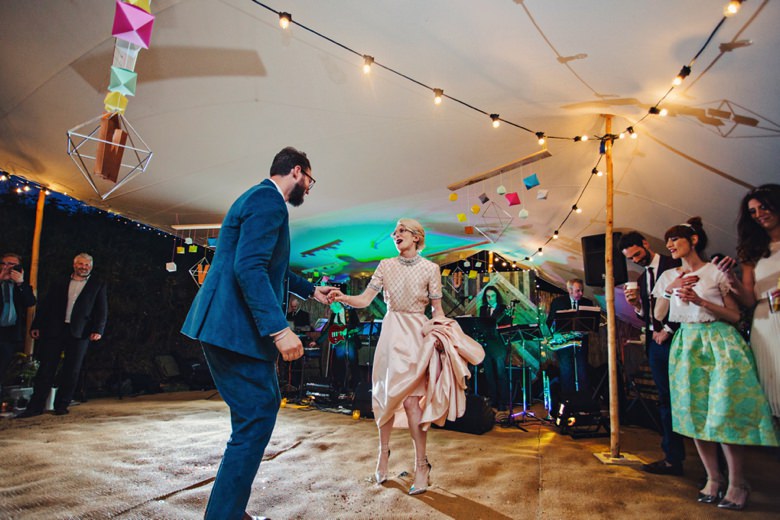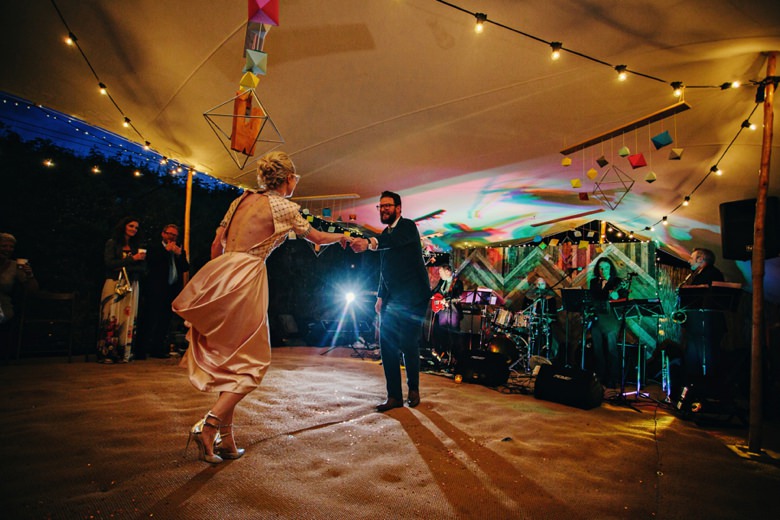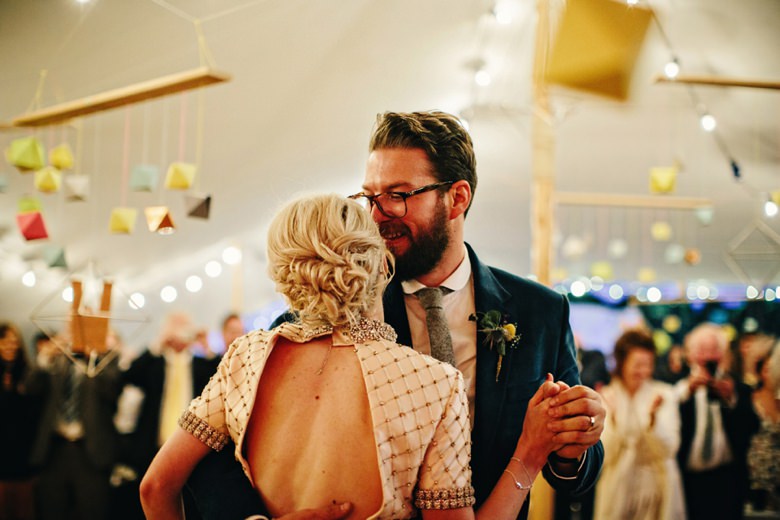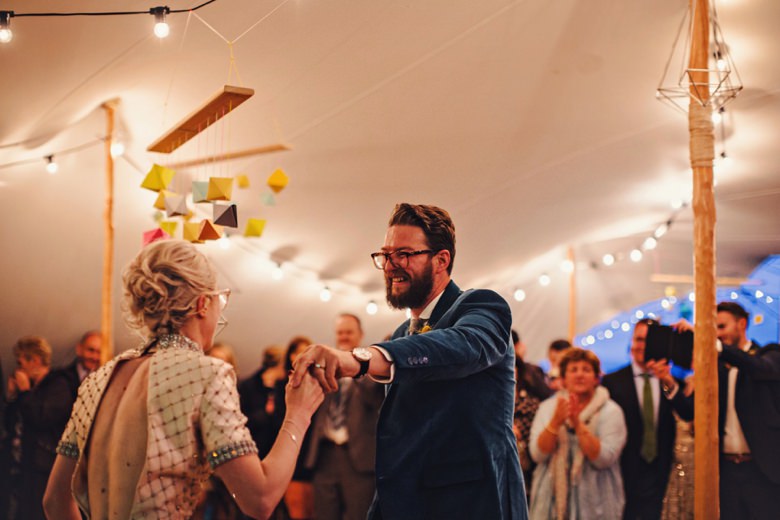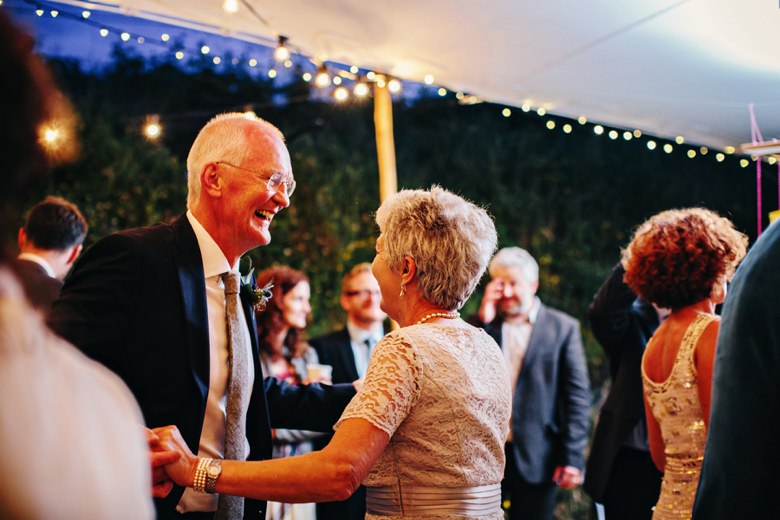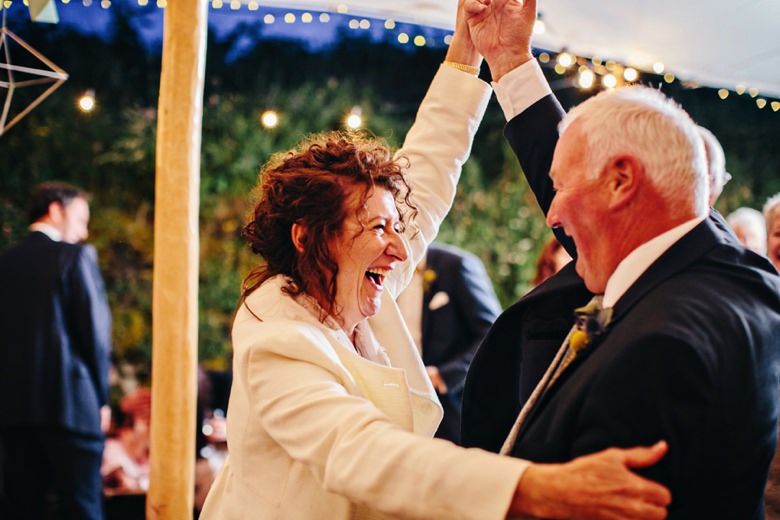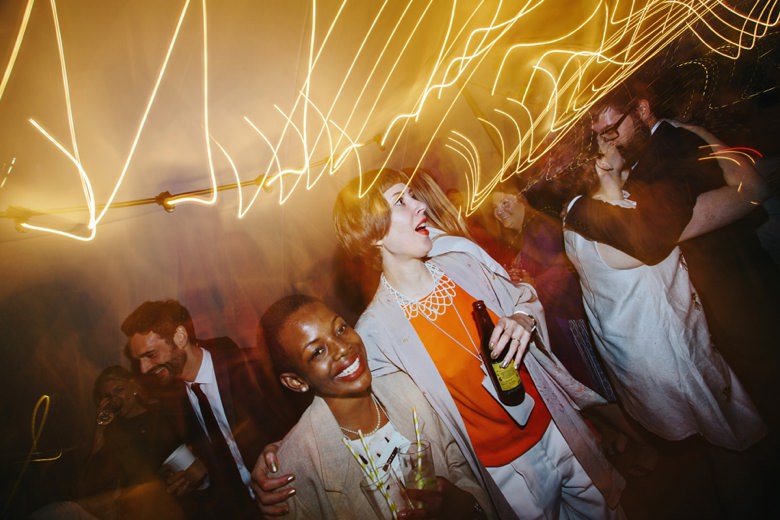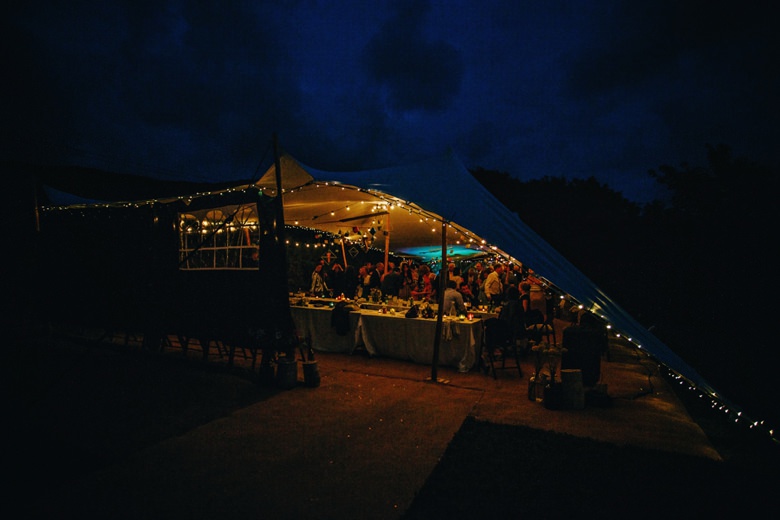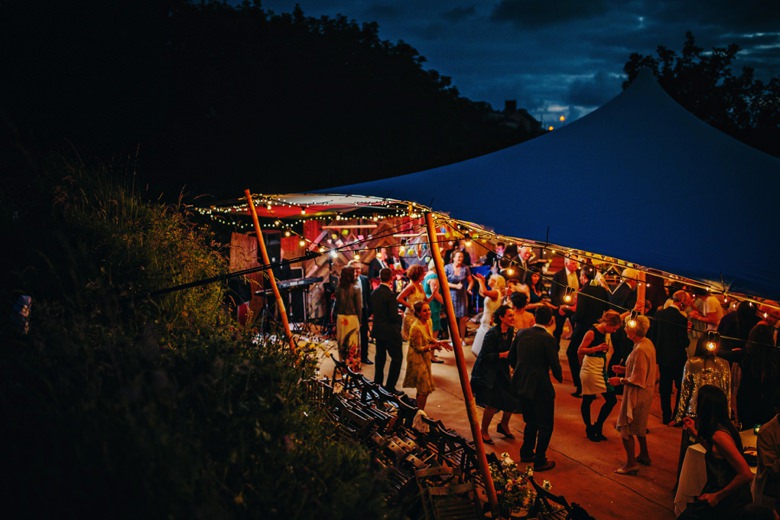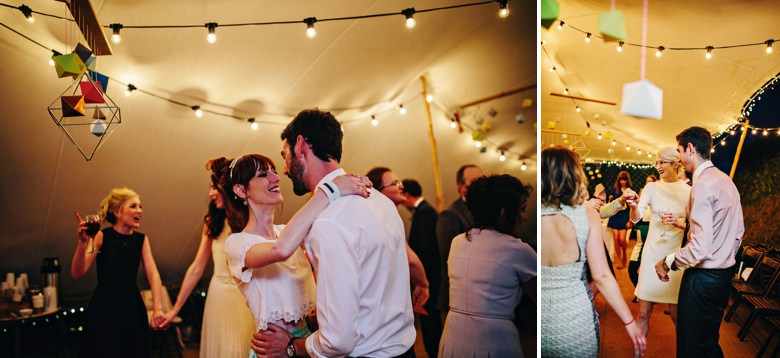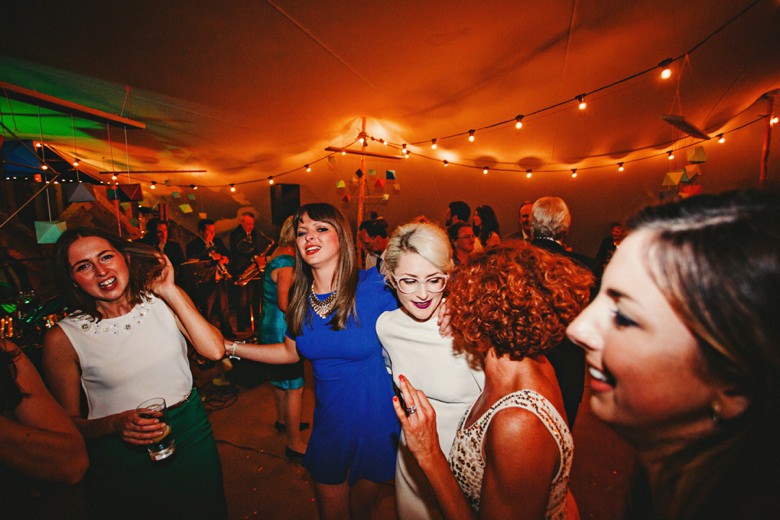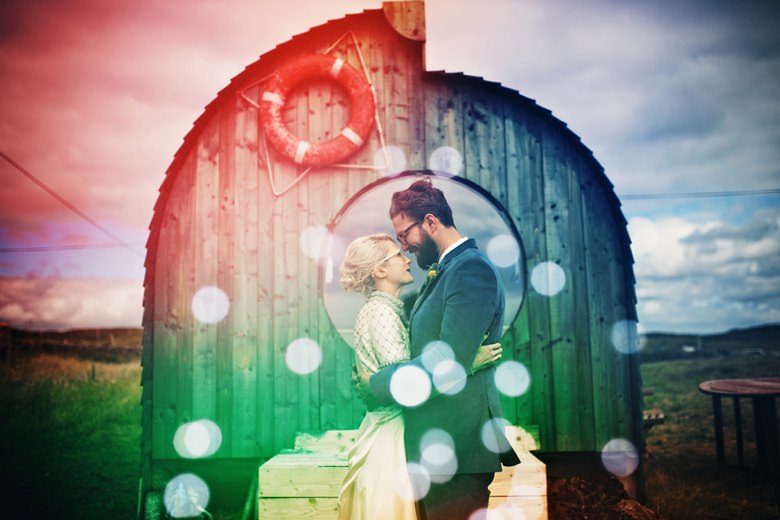 Suppliers:
Ceremony:

 Portnoo Beach, Co. Donegal
Cake: 

Arlene Dennis (Head Chef/Manager, Carnaween House)
Flowers and succulents:

 Grown and arranged by Chris' Mum, Jenny, and his aunties